Business Profile
Marchants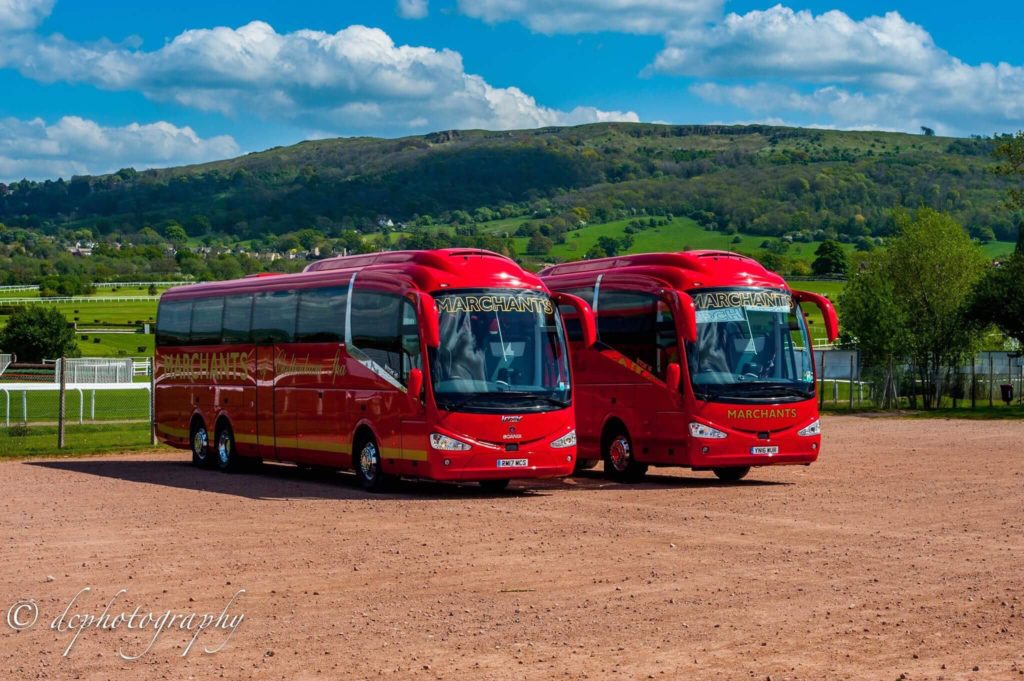 Sector: Hospitality & leisure
It is hard to miss the fleet of smart, bright red coaches of Marchants around town, but, like many businesses, mechanic Roy Marchant founded the Cheltenham family business from small beginnings, with just one bus in 1948.
He started by providing transport for workers, did the school bus run and took sports clubs and groups on local trips (doing all of the driving himself!). A year earlier, another sole trader, solicitor Alec Willans hung up his brass plate in Cheltenham, and shortly after, he acted for Roy Marchant in a case in front of the Western Traffic Commissioners.
Today, Roy Marchant's sons, Roger and Richard, run this established Gloucestershire company which employs around 75 people spread across two depots and a sales office, and has a fleet of about 38 buses and coaches.
Marchants is Gloucestershire's leading coach operator of private hires, day excursions, UK and continental holidays. The company still provides school transport and educational trips, and runs regular bus services in and around Cheltenham and the North Cotswolds.
Willans has been there for the journey alongside Marchants advising this iconic transport and leisure business on everything from shareholder advice to employment law, handling disputes, managing leases and purchasing land and property.
---