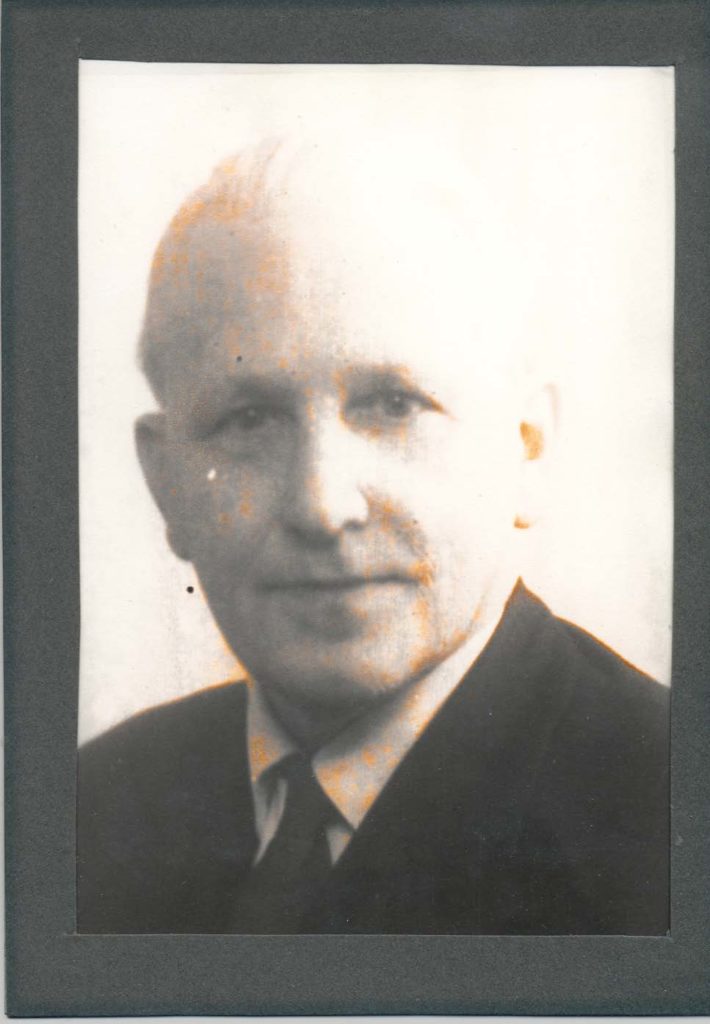 Willans moves to 28 Imperial Square, Cheltenham
The Regency square, which is now famous for its gardens, the Queens Hotel and the iconic Town Hall, was run down at the time that Mr. Willans moved into number 28. At the time, colleagues told him that moving to the square would be a mistake – they said the location was too far from the town centre for a legal practice to thrive.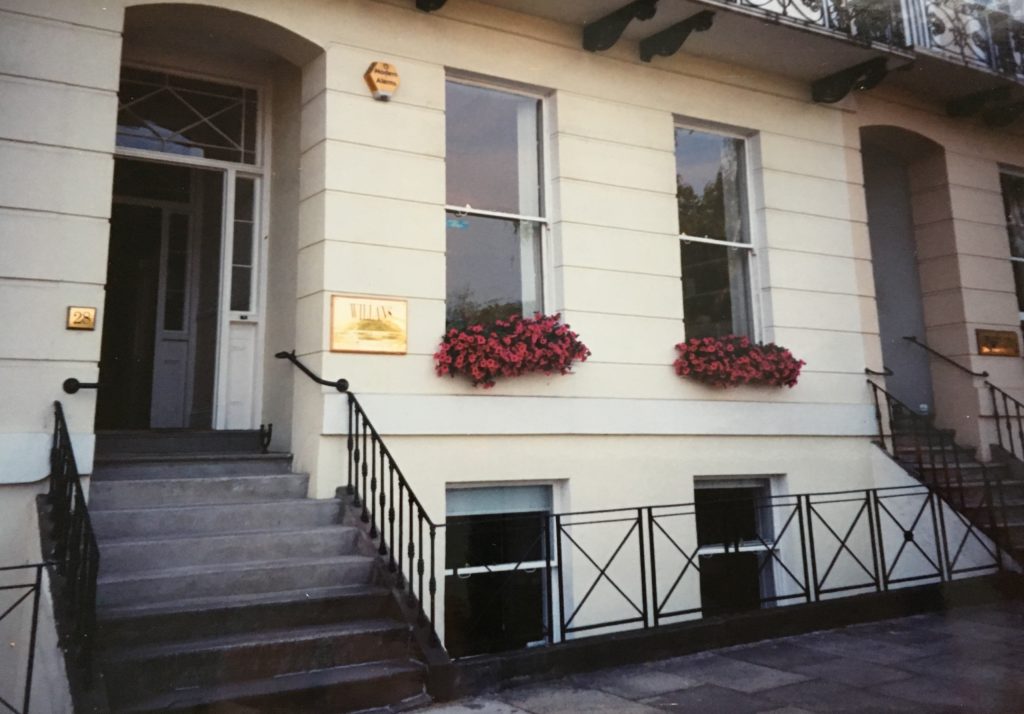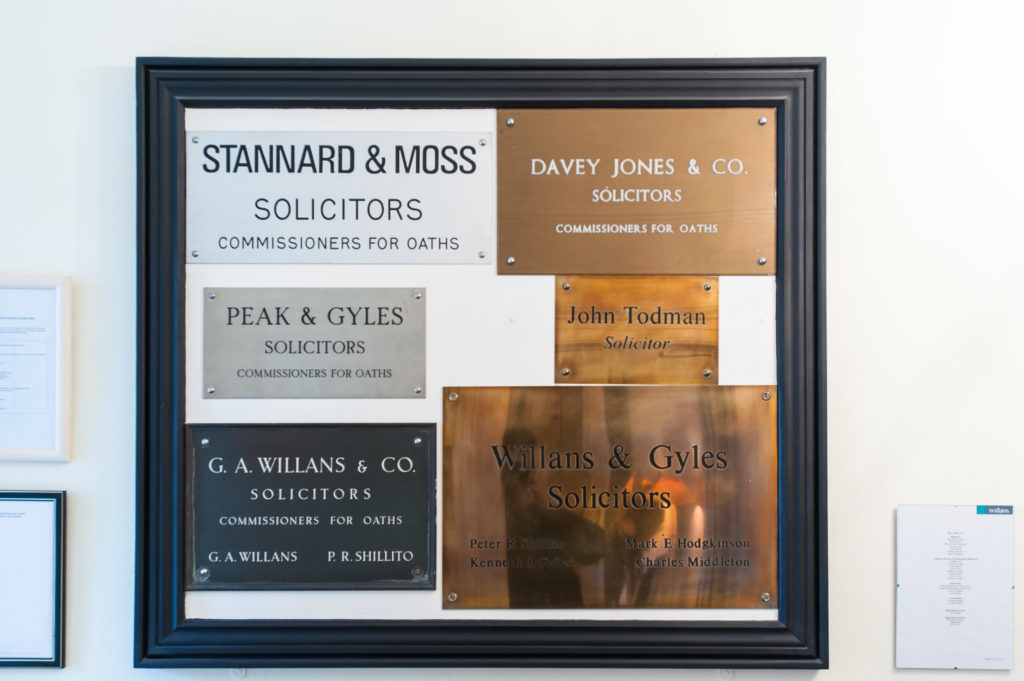 It was time to specialise and merge…
It became clear that the writing was on the wall for 'generalist' lawyers and accountants, and the future lay in specialisation. Over the next decade, we put energy into attracting first-class people—lawyers with the talent to build a high calibre practice.
Several practitioners joined along the way, and in fact what we have today is a mix of eight firms—Peak & Gyles, Stannard & Moss, Davey Son & Jones, Martyn Jones, John Yeend, Lester Maddrell, John Todman and the original Willans. In 1987, we were known as Willans Stannard & Davey in 1987, before reverting to just Willans in the early 1990s.
We celebrated some big milestones…
Time for a re-brand in 1991, with a tasteful new dark green corporate image. In the same year, we took on 29 Imperial Square.
Our first female partner, Henrietta McMillan-Scott, was appointed in 1993. Sadly, it was unusual in law firms globally to have female partners at the time, and even now, the gender balance is uneven – less than 30% of partners in UK law firms are female.
In 1997 we celebrated the firm's 50th anniversary with a big party, and the following year we acquired no. 24 Imperial Square.
Around this time, we began to support (and still do) local and regional initiatives, such as Cheltenham Festivals.
Our reputation grew – and so did we
We kick-started the millennium with a drive to raise funds for good causes. We fundraised for Winston's Wish for the first time back in 2001 (pictured with founder Julie Stokes), and several lawyers completed the Three Peaks challenge.
2002 saw another rebrand, and we took on number 34 Imperial Square, now operating four separate office buildings. Student artwork from University of Gloucestershire's art school, as well as Bob Davison's (lecturer) own artwork is displayed on the walls (and we're still supporting the University's art school today).
Four years on, Margaret Austen is appointed as managing partner in 2004, and in 2007 came the firm's diamond (60th) anniversary.
Read more
Around the same time, we started getting noticed by national legal guides – ranking a number of our commercial partners and teams on their expertise, for our impressive client base and what these clients had to say about the quality of advice and service.
In 2008 we were proud to be awarded Lexcel accreditation by the Law Society. Lexcel is effectively a stamp of quality assuring clients that this is a well-run firm and one that provides a high quality service. We were the first firm in the region to achieve this accreditation and have upheld this quality mark every year since.
The same year, the firm became a limited liability partnership – Willans LLP.
More milestones
We hit another milestone in 2011 – becoming the first law firm in Cheltenham to achieve membership of the Law Society's Conveyancing Quality scheme (a symbol of excellence for the home-buying process).
Our rankings increased significantly in legal guides The Legal 500 and Chambers in 2013, with most teams, partners and senior associates recognised as leading lawyers. We have retained good rankings each year since.
We were shortlisted for a Gloucestershire Business Award in 2015 for our commitment to charity & community (CSR), along with the Local Charity Business Awards.
Change at the top
Margaret Austen retired from the partnership in mid 2016 after 19 years of service, 10 as managing partner. She was succeeded by Bridget Redmond who took on a shared managing partner role in June 2013.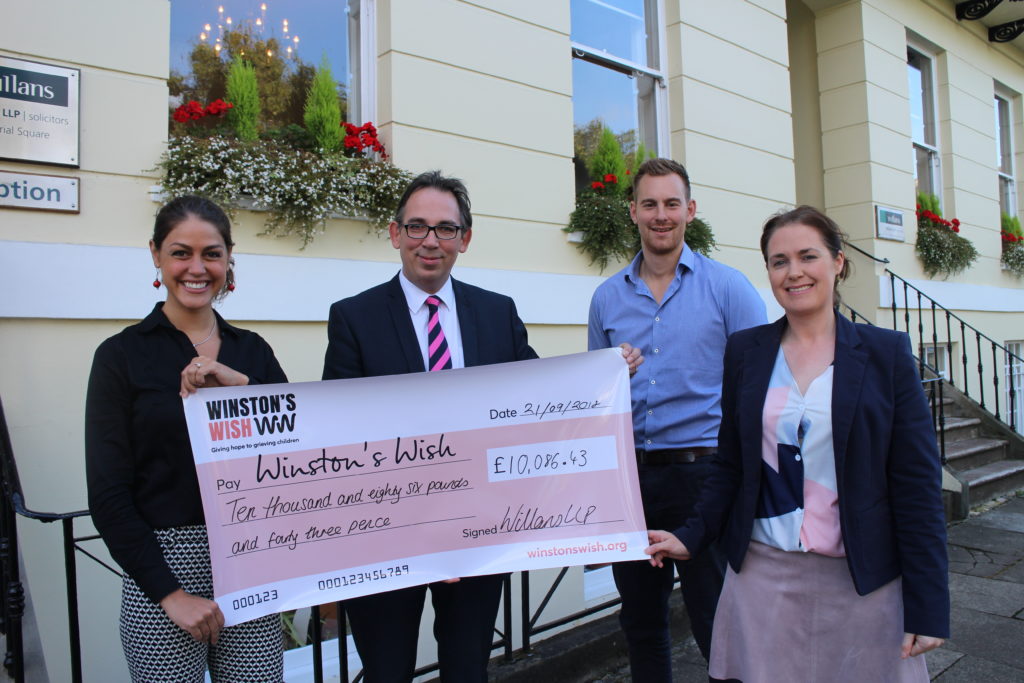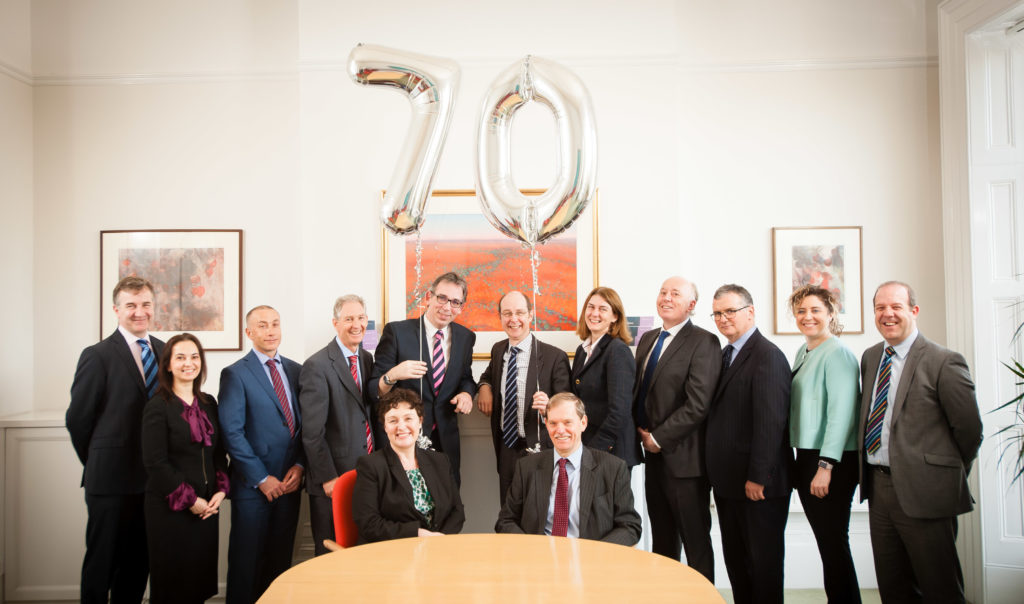 Going global
The firm turned 70 in 2017.
Over the last year, we've been involved in a ground-breaking contentious probate case, and continue to rank highly in national legal guides.
Most recently, we've gone international – launching our sister company Willans Data Protection Services to support clients around the world in need of data protection and related legal support.