Business Profile
Felt So Good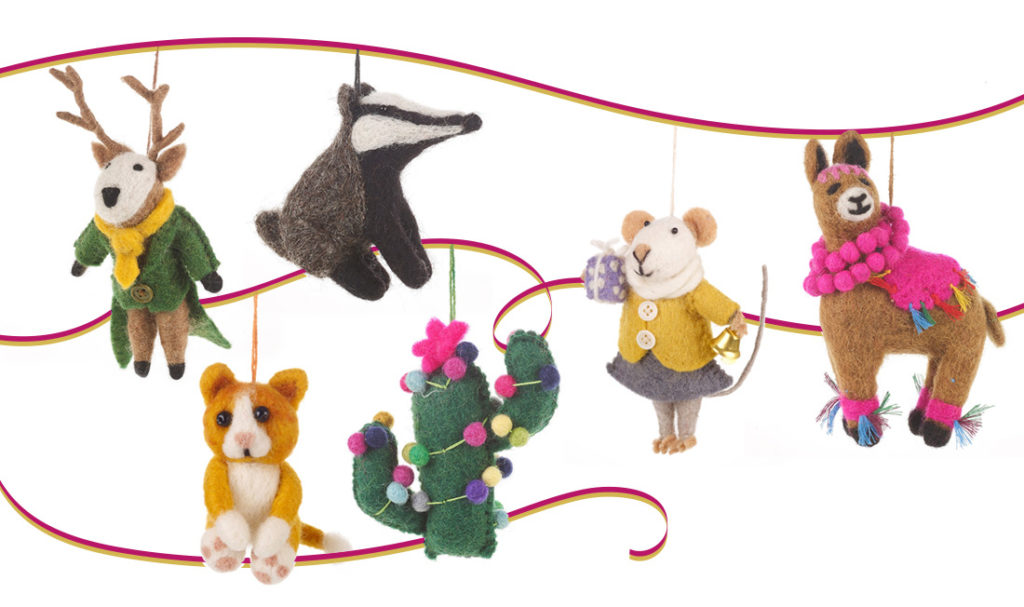 Sector: Retail
Felt So Good specialises in ethically produced, high end seasonal decorations made using traditional Nepalese felting techniques.
The company supplies to household names such as Selfridges, Fat Face, National Trust and John Lewis which sells its colourful handmade felt products for seasons throughout the year and especially at Christmas.
After returning from living in Asia, Adele Zara Collinson founded the company in 2009 using her University design skills, creative flair and a drive to build a successful business.
All of her products are designed in the UK and are then brought to life by skilled Nepalese artisans using traditional handcraft methods and intricate felt made of natural, biodegradable material to tie in with her sustainable and ethical business ethos.
She promotes a fair-trade business, ensuring responsible working conditions and fair wages are given to Nepalese workers and makes regular trips to Asia to visit them and share new product designs.
Adele and the team embarked on an exciting new adventure in 2019, relocating the company from Bristol to Cheltenham. She opened a 1680 sq ft premises at Cheltenham's Kingsditch Trading Estate to allow for the expansion of her growing business.
Adele first came across Willans when using our residential property team for purchasing her new home in Cheltenham.
Our commercial property team then helped her with the relocation of her business. Emma Thompson led the transaction advising Adele on her new premises including negotiating and completing the lease within an incredibly tight timeframe, leaving Adele to focus on running her business.
---