Latest Chambers legal guide reveals impressive results for Willans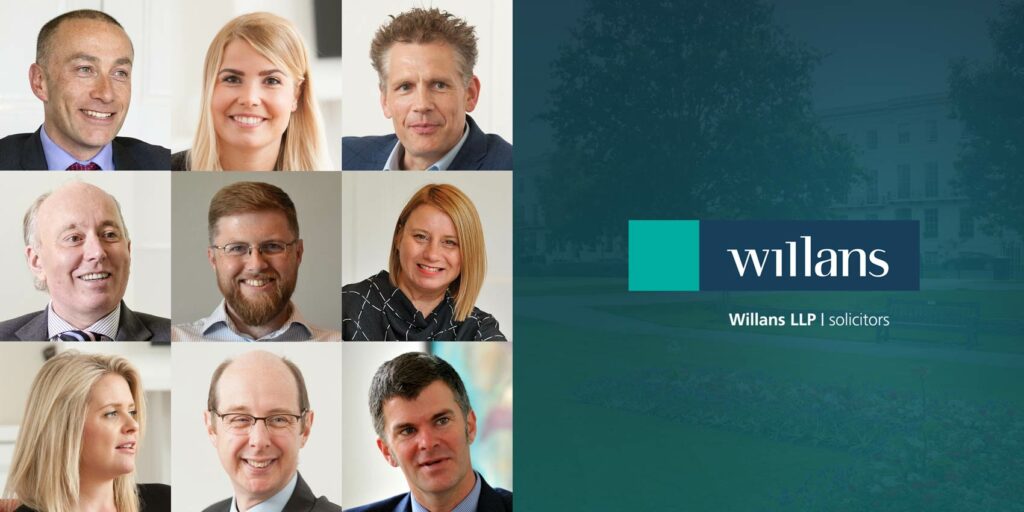 19 October 2023
Prestigious and independent researchers, Chambers UK, have revealed their latest recommendations in the 2024 edition of their internationally recognised legal guide, with more impressive results for Willans.
With five departments and nine lawyers recognised for a year of outstanding work, our firm is delighted to be celebrating yet another strong set of results.
For a ninth consecutive year, Willans' "thoroughly knowledgeable" family law team have achieved top tier status, with the department's partners Sharon Giles and Jonathan Eager also ranking in the highest band for Cheltenham and the surrounding area.
In the Chambers UK 2024 department recommendations for the South West region, our agriculture & estates, corporate & commercial, litigation & dispute resolution and real estate teams all retained their rankings.
Seven other lawyers have been recommended individually, with two new rankings for Adam Hale, agriculture & estates, and the "up and coming" Jenny Hawrot, employment law & business immigration.
Real estate's Charlotte Cowdell has also been recognised for the third year running, this time as the highly regarded 'star associate'. Awarded to someone "who consistently demonstrates an outstanding degree of technical and commercial expertise beyond that of their peers," this accolade highlights the excellent ability of a lawyer in their field, with Charlotte the region's standout real estate associate for 2024.
Partners Matthew Clayton, employment law & business immigration, Chris Wills, corporate & commercial, Paul Gordon, litigation & dispute resolution and Nigel Whittaker, real estate also maintained their positions.
The latest edition of the guide provides insight and analysis into the country's best law firms. This follows July's Chambers UK High Net Worth guide, in which senior partner Paul Gordon and partner Simon Cook featured for their private client work.
Combined with the latest Legal 500 UK ratings that were revealed earlier this month – where Willans received a firm record high 53 recommendations across multiple work areas – 2024 is already starting to look like another strong year.
Managing partner, Bridget Redmond, commented on the latest news and said: "We are incredibly proud of the teams and individuals named. To achieve another set of outstanding results for a firm of our size demonstrates that we really punch above our weight.
"Chambers UK's research methods are extremely thorough and include thousands of interviews with clients every year, so to have received such recognition really shows our lawyers' calibre and depth of expertise."
Chambers and Partners work with in-house counsel and third-party experts, such as barristers and accountants, to help compile these detailed rankings. Read the full list of results at www.chambers.com.
Resources to help
Related articles