Willans celebrates more strong results in latest national legal guide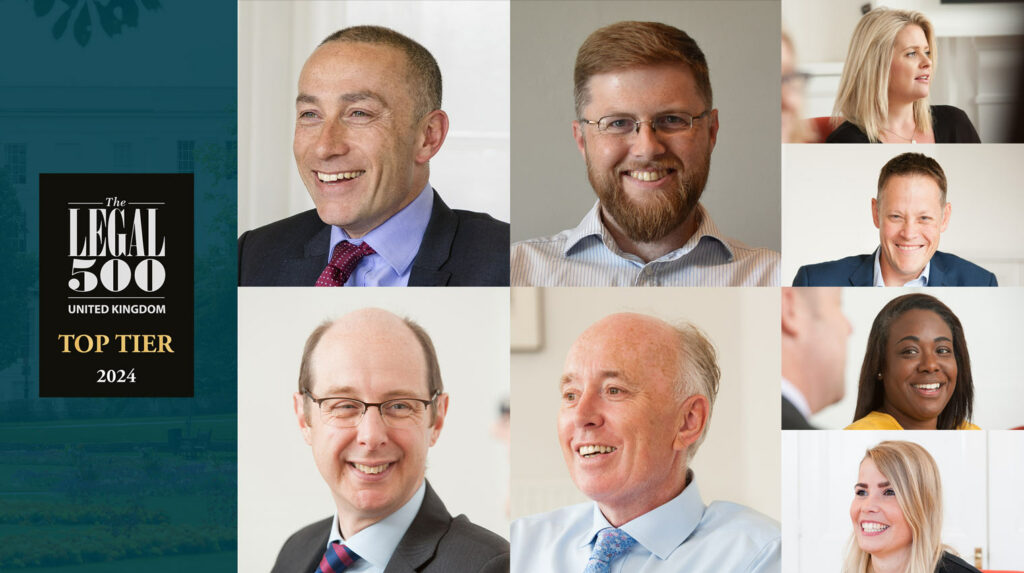 05 October 2023
Willans are pleased to celebrate another strong result in the latest edition of The Legal 500 – an independent guide to the best lawyers and firms nationwide – which has now been published and has recognised exceptional lawyers and departments at our firm.
The 2024 guide has revealed 41 lawyer recommendations across 12 specialisms, including four 'leading individuals', two new 'next generation partners', two 'rising stars' and three new rankings. 27 individuals have been recognised by the prestigious guide, accounting for over half of our lawyers, some of whom are recommended for services across multiple practice areas.
Senior partner Paul Gordon (litigation & dispute resolution) and partners Chris Wills (corporate & commercial), Matthew Clayton (employment law & business immigration) and Nigel Whittaker (real estate) all retained their leading individual status for another year.
Employment law & business immigration partner Jenny Hawrot has been recognised in the next generation partner category, as has litigation & dispute resolution's "robust and sensible" Nick Southwell.
Rising stars are associate-level lawyers who are frequently involved in significant matters and are cited by peers and/or clients as having made major contributions to their firms. This year, real estate's Emma Thompson retained her position as a rising star, whilst Charlotte Cowdell was newly recognised as a result of her charities & not-for-profit work.
We saw three of our lawyers receive new recommendations, including wills, trusts & probate's Janine Guthrie and Miranda Hawkes, alongside Megan Bullingham of litigation & dispute resolution. Our business immigration team also received recognition for the first time this year.
The "extremely knowledgeable" and "always excellent" employment law team achieved top-tier status for a seventh consecutive year. Elsewhere, our other ranking specialist teams are corporate & commercial, litigation & dispute resolution, charities & not-for-profit, family law, real estate, property litigation, intellectual property, agriculture & estates and inheritance & trusts disputes.
Managing partner, Bridget Redmond, commented on the news and said: "We're so proud of our lawyers and their outstanding achievements. The Legal 500 ranks firms and individuals purely on merit, and we're delighted, yet again, to be punching above our weight in this prestigious guide, with so many of our lawyers receiving commendations. We have again been acknowledged as one of the best firms in the region with some new faces receiving well deserved recognition."
The Legal 500 is published annually and compiles the rankings based on its researchers' findings who review our achievements and interview our clients and peers to evaluate our service and where we fit in the region. You can view the results in full at www.legal500.com.
Resources to help
Related articles