Commercial property – in our own words
03 February 2020 @ 16:30

Commercial property – in our own words
February 3, 2020 @ 4:30 pm

-

6:00 pm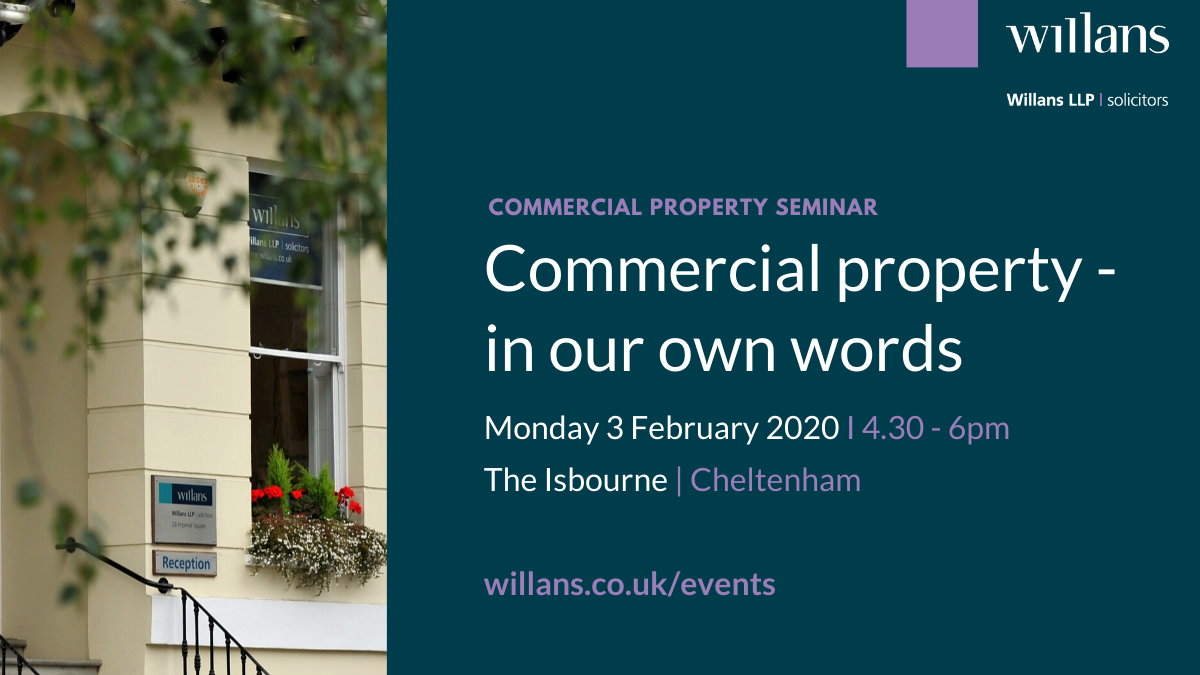 Our next property seminar will be "a light-hearted flit through the legal Lexicon" aimed at informing and perhaps entertaining an audience of property professionals with a look at some of the common (but less commonly understood) words and terms that turn up in property law. Book your place below.
Join property litigation expert Nick Cox and members of the commercial property and property litigation teams for a lively discussion.
Delegates are invited to send in a word or phrase that they would like explained by no later than 27 January. Email your words/phrases to events@willans.co.uk.
This will be an engaging discussion with some tips for agents, management, building surveyors, landlords and commercial tenants to take away. There will be plenty of opportunities for you to ask questions during the seminar and the property team will be on hand during the networking drinks before the session too.
Who should attend?
commercial agents
property managers
building surveyors
commercial landlords
commercial tenants
Timings
4:30pm – 6:00pm
Refreshments
Wine & soft drinks.
Cost:
£8 per person, including VAT.
Speakers:
Property litigation lawyers Nick Cox and Nick Southwell with Alasdair Garbutt, Emma Thompson and Charlotte Brunsdon from Willans' commercial property team.
If you need any further information please call Willans' events team on 01242 542931 or email events@willans.co.uk
..it's a good format that fits a lot of content into a good and manageable time slot."
Delegate from recent property seminar