Catch up on our free legal webinars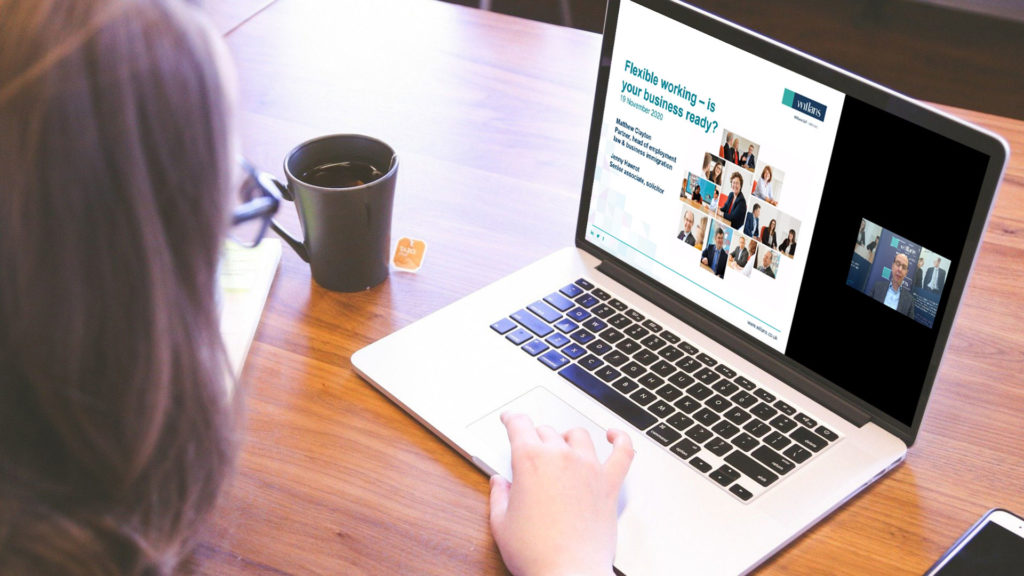 29 December 2020
Our legal experts have been busy sharing valuable expertise in their first series of free webinars for employers, and businesses across the county who missed the live events can now access the four webinar catch-up recordings free of charge.
The webinar series offers practical insights to employers on a range of topical issues and their implications, from Brexit through to redundancy, home working and flexible working.
The first recording in the series, "Redundancy and the alternatives – a snapshot for employers", sees our employment lawyers explore the big questions around redundancy; "What is it? When to use it? What are the alternatives, and what are the key steps in the redundancy process". They will also cover appeals, explore flexible working and home working as options available.
The second topic is "Brexit and the end of free movement – how businesses can prepare", in which our employment and corporate lawyers talk businesses through the big changes, the legal framework, and the practical actions businesses can undertake to prepare, as the transition period ends on 1 January 2021.
The following two webinars take an in-depth dive into flexible working and how your organisation can adapt and prepare, and examine the employment law considerations of homeworking – the risks, special considerations and key administrative changes that will need to be made.
Employment law partner and webinar host Matthew Clayton, who has been named a 'leading individual' in the region for his expertise in independent legal directory The Legal 500, commented: "In 2020 most employers (and indeed employment lawyers!) have found themselves in unchartered territory; businesses and their advisors have had to work together to interpret and put into practice a whole host of changes, and do so very quickly.
"We now find ourselves exploring with our clients what the longer-term consequences of the pandemic are going to be for them, and how they need to adapt. The webinar series is designed to unpack, debate and shine a light on some of those issues."
Other Willans lawyers who have presented in the series include employment law senior associate Jenny Hawrot, who has been named a 'rising star' in The Legal 500, and commercial & employment law solicitor Helen Howes, who brings in-depth knowledge of business immigration law as well as commercial contracts.
The recordings are free to watch and are particularly relevant for employers, directors, senior executives, HR professionals and in-house legal advisors.
Access the webinar library here, or contact our employment law team if you would like advice or assistance on any of these topics.
Contact us
Resources to help
Related articles