What does 'furlough' mean? A quick definition for employers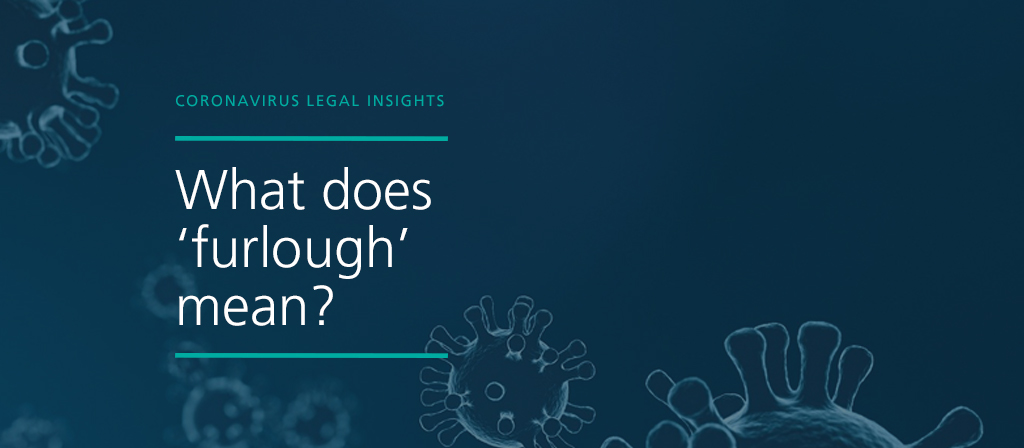 26 March 2020
As part of the emergency measures surrounding the COVID-19 outbreak, Chancellor Rishi Sunak has unveiled a plan to support employees who would have otherwise been laid off during the crisis. Employers will be able to apply to HMRC to pay the wages of workers who are 'furloughed'.
But what does this mean?
In this short video, our employment law team give a quick definition of the word 'furlough' and what it means at this point for employers.
If you would like to read a detailed summary of the main points please refer to our lawyer's briefing.
COVID-19 outbreak
In the light of the COVID-19 situation, Willans has been following, and will continue to follow, the government's guidance and we are monitoring the situation daily as it develops.
We will continue to provide you with the legal support you or your business may require and have efficient systems in place to help minimise disruption at this difficult time. Read more about the measures we're taking. You can read more articles in our Covid-19 legal insights hub.
Disclaimer: All legal information is correct at the time of publication but please be aware that laws may change over time. This article contains general legal information but should not be relied upon as legal advice. Please seek professional legal advice about your specific situation - contact us; we'd be delighted to help.
Resources to help
Related articles