COVID-19 outbreak | Information from Willans
10 July 2020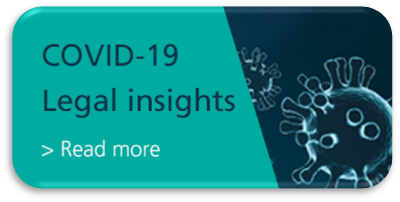 COVID-19 update
In the light of the COVID-19 outbreak, please rest assured that we are giving our full attention to the health and safety of our clients and staff.
We have been following, and will continue to follow, the government's guidance and are monitoring the situation daily as it develops.
We will continue to provide you with the legal support you or your business may require and have efficient systems in place to help minimise disruption at this difficult time.
Our lawyers are working from home and are contactable in the usual way by email (including law@willans.co.uk), telephone (including reception on 01242 514000) or video conferencing. We're also contactable via our website and our lawyers' contact details can be found at willans.co.uk/people
Appointments are available by telephone or video conferencing (Microsoft Teams, Skype and by arrangement, Facetime or Whats App). We continue to monitor the situation and the government's advice. For the time being please do not come into our office as it is closed to the public – we are instead available for video meetings and by phone or email.
We have put in place procedures for signing/witnessing documents so that we can safely assist clients who wish to, for example, make a will, or review an existing one.
Where documents need to be returned to us, please email or post these to us, or drop them through our door/ letterbox at 28 Imperial Square.
We will keep you updated on legal guidance where possible to assist with COVID-19. You may wish to follow our news at willans.co.uk/insight/covid19.
Our events and legal seminars have been postponed but we are working towards new dates in the near future.
Stay safe, and please contact us if we can assist you.
Resources to help
Related articles