COVID-19 outbreak | Information from Willans
13 July 2021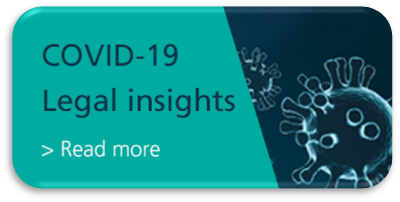 COVID-19 update 
Rest assured we are following the government's guidance and are monitoring the situation daily as the pandemic continues. This includes continually reviewing our internal risk assessment to help decide how we will operate to best service and protect our clients and staff.
We will continue to provide you with the legal support you or your business may require and have efficient systems in place to help minimise disruption at this difficult time.
Our lawyers are all equipped to work from home or the office and are contactable in the usual way by email (including law@willans.co.uk), telephone (including Reception on 01242 514000) or video conferencing (Microsoft Teams). We're also contactable via this page and our lawyers' contact details can be found here.
Our offices are open to clients however where possible appointments should continue to be carried out via telephone or video conferencing to help safeguard our clients and staff. Please do not come into our office other than by prior arrangement with one of our lawyers. If you do visit, we would ask that you wear a face mask when entering the building and use the hand sanitiser provided.
Where documents need to be returned to us, please email or post these to us, or drop them into our reception at 28 Imperial Square.
Our lawyers write regular legal insights to benefit businesses and individuals. You may wish to follow our news here or subscribe to receive relevant bulletins direct to your inbox.
Keep an eye on our events page to sign up to forthcoming legal webinars and seminars.
Stay safe, and please contact us if we can assist you.
Resources to help
Related articles