Removing a shareholder or director: what you need to know in a business dispute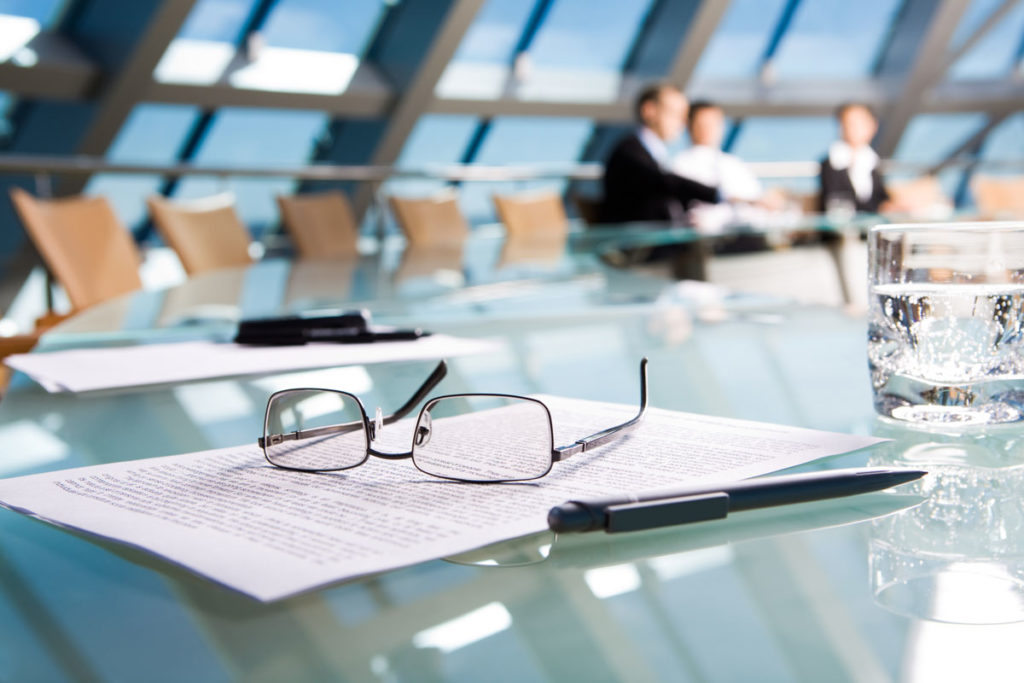 07 February 2020
It is a relatively common occurrence for business owners to fall out. An unfortunate consequence of businesses being under increased pressure due to the economic slowdown is the increased likelihood of boardroom and shareholder disputes. A high percentage of UK private companies have fewer than five shareholders and commonly these shareholders will participate in the management and operation of the company. So what happens when disagreement occurs?
Contents
When the business is run through a company, it is important that the parties take legal advice; the correct strategy needs to be applied in order to engineer the exit of a party on good terms. This is a guide to the key points to consider when removing a shareholder or director.
We regularly act in cases to help our clients to exit a business, or facilitate the exit of their business partners. We appreciate that these cases can at times be acrimonious, but if dealt with based on a clear understanding of the law and procedures, this will ultimately result in a negotiated settlement for exit.
Read on for some of the key points to think about, or contact us using the button below to get expert help with your business dispute.
Contact us
Removing a director from a company
It is often the case that the shareholders also have a role in the management of the business, and will often be directors. Therefore, one of the parties may try to remove another party as director to try to gain an advantage in the dispute, and perhaps to seek an immediate redress of the problems that they perceive the other party is causing within the business.
Removing a director in the business is not always easy. It will depend on factors such as the articles of association, and whether there is a shareholders' agreement (this may provide for contractual rights to be on the Board, from which further considerations may arise when devising a strategy for the potential removal of a director).
Removing a shareholder from a company
We are often asked the question, "can a majority shareholder remove a minority shareholder?"
The answer to this is that there is no automatic right for majority shareholders to force a minority shareholder to sell his/her shares. However, if majority shareholder wants to remove a minority shareholder, there are a range of options available. Here are some examples:
How to determine the value of the shares
If things have turned sour, a minority shareholder may be tempted to demand a premium for their shares and effectively try to hold the majority shareholders to ransom.
It is wise to speak to your accountant to get a clear idea of the value of the shares and what a 'fair value' would be for them.
In many cases, a minority shareholding will often be valued at a figure below what the shares would be worth based on a percentage of the whole. As mentioned, a shareholders' agreement or the articles of association may contain a formula for valuation of a minority shareholding.
Can company funds be used to fund a dispute between its shareholders?
This question is often overlooked when shareholders find themselves in the unfortunate position of being in conflict with one another. However, as explained below, there can be serious implications if company funds are used inappropriately when there is a shareholder dispute.
A good starting point is the reminder that a private limited company or a limited liability partnership (LLP) is a separate legal entity and a legal person in its 'own right'. This is very important to bear in mind when there is a shareholder dispute. Many private limited companies in the UK are owned by less than five shareholders and in many, many cases those same shareholders are also directors of the business.
What do I do if it is necessary to remove a shareholder, but there is no shareholders' agreement?
If you have a shareholders' agreement in place, or well-drafted articles of association, you will likely have laid-out mechanisms that you can follow for resolving matters. Whilst these may not make any frustrations immediately go away, they can help serve to neutralise a situation and swiftly move everyone's focus to resolution rather than deadlock and conflict.
However, a surprisingly small number of businesses have these documents in place, being understandably optimistic that a difference of opinion will never happen, or merely seeing them as an additional and  'unnecessary' expense that cannot be absorbed when starting up. If this is the case, the provisions laid out in the Companies Act 2006 will have to be relied on to resolve matters.
Resolution of a shareholder dispute
If there is a dispute between business owners, at least one of the shareholding parties are likely to allege 'unfair prejudice' and threaten to petition (claim) the court on that basis.
Sometimes, it becomes necessary to proceed through the courts. In this situation, we also have the experience to see you through that process and indeed, a well-crafted threat of legal proceedings can put pressure on the other party as part of the litigation strategy. However, the reality is that most shareholder disputes are settled at an early stage if dealt with correctly.
Your opponent, if correctly advised, will be aware that the court generally adopts an objective approach; it will not run the business for the parties, and will be unsympathetic to parties that do not engage in settlement negotiations. While there will often be some initial correspondence setting out the 'battleground', we find that parties soon realise that legal costs are best spent negotiating the terms of a settlement.
As is so often the case, prevention is better than a cure. It is worth investing in well-drafted and comprehensive articles of association and a shareholders' agreement.
If you need advice on removing a shareholder from a company or organisation, would like legal advice on shareholders' disputes, or you would like to put a shareholders' agreement in place to help prevent situations like this  from arising, please contact us.
Helen Howes is a solicitor specialising in corporate and employment law. Her varied client base ranges from international companies to family-run businesses, LLPs and charities across a wide range of sectors. Click here to email Helen. 
Contact us
Resources to help
Related articles