Removing a shareholder or director: what you need to know in a business dispute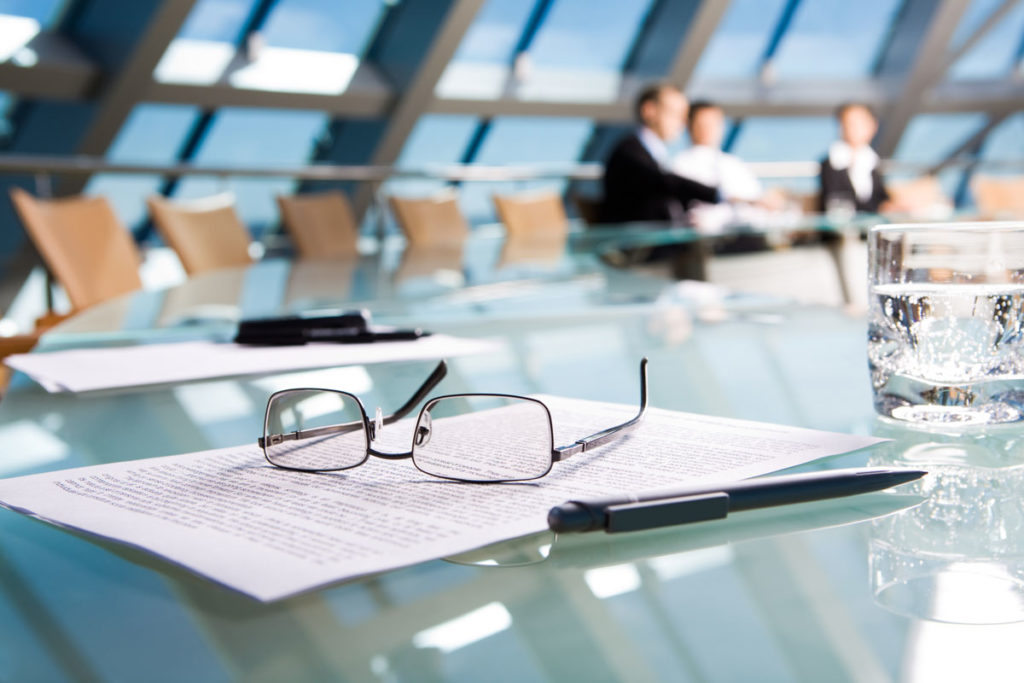 07 February 2020
It is a relatively common occurrence for business owners to fall out. An unfortunate consequence of businesses being under increased pressure due to the economic slowdown is the increased likelihood of boardroom and shareholder disputes. A high percentage of UK private companies have fewer than five shareholders and commonly these shareholders will participate in the management and operation of the company. So what happens when disagreement occurs?
Contents
When the business is run through a company, it is important that the parties take legal advice; the correct strategy needs to be applied in order to engineer the exit of a party on good terms. This is a guide to the key points to consider when removing a shareholder or director.
We regularly act in cases to help our clients to exit a business, or facilitate the exit of their business partners. We appreciate that these cases can at times be acrimonious, but if dealt with based on a clear understanding of the law and procedures, this will ultimately result in a negotiated settlement for exit.
Read on for some of the key points to think about, or contact us using the button below to get expert help with your business dispute.
Contact us
Removing a director from a company
It is often the case that the shareholders also have a role in the management of the business, and will often be directors. Therefore, one of the parties may try to remove another party as director to try to gain an advantage in the dispute, and perhaps to seek an immediate redress of the problems that they perceive the other party is causing within the business.
Removing a director in the business is not always easy. It will depend on factors such as the articles of association, and whether there is a shareholders' agreement (this may provide for contractual rights to be on the Board, from which further considerations may arise when devising a strategy for the potential removal of a director).
If, having analysed the company's governing documentation (and shareholders agreement if any) there can be procedural steps taken to remove the director, it may even be a relatively straightforward process. This scenario would involve the directors calling a general meeting, at which the majority shareholders will pass an ordinary resolution approving the director's removal. The director concerned must be given special notice of the general meeting and given an opportunity to make representations either in person or in writing. All of this is subject to variation which could arise from the governing documentation, and it is essential that the correct steps are taken to avoid the outgoing director later making a claim related to breach of that process.
It is also important to recognise that going through this process only removes him/her from the office of director. If they are also an employee of the business, a separate process will need to be undertaken to terminate their employment. It is important that this is done properly to avoid him/her being able to claim unfair dismissal.
Although removed as a director from the business, the individual will remain as a shareholder and still potentially have voting rights and be entitled to dividends, so the next step is to remove them as a shareholder.
It is not unusual for other directors in a business to remove a director. However, if that director also has shares in the company, then they may later claim that due to the size of the business and their involvement they had a legitimate expectation that they would be involved in the management. This could therefore give the outgoing director a cause of action for unfair prejudice and he may petition the court for relief.
We understand this area of law acting for business owners that are remaining and being removed from the Board, and so we can advise on the steps to be taken to both advance a claim and protect against such claims in this situation.
Removing a shareholder from a company
We are often asked the question, "can a majority shareholder remove a minority shareholder?"
The answer to this is that there is no automatic right for majority shareholders to force a minority shareholder to sell his/her shares. However, if majority shareholder wants to remove a minority shareholder, there are a range of options available. Here are some examples:
Using the articles of association
Well-drafted articles of association can be a valuable asset when needing to remove a difficult minority shareholder so it is a good idea to check the company's articles of association for any provisions which would enable the majority shareholders to force the minority shareholder to sell.
If there is no provision in the articles to force a sale of the shares, the majority shareholders could consider passing a special resolution to amend the articles to provide for this. However, this action should not be taken without seeking legal advice as it could potentially allow the minority shareholder to pursue their own claim, because of the majority shareholders acting in an unfairly prejudicial manner towards him/her.
Use the shareholders' agreement
If you have a shareholders' agreement in place, you should check it carefully to see if it contains any clauses concerning the exit of a shareholder. For example, there may be a clause providing for the company to buy-back the minority shareholder's shares, and/or a clause outlining the terms on which a 'bad leaver' can exit the company. This can often prove helpful in determining the value of the shares.
If the majority shareholders hold 75% of the shares of the company between them and the company is solvent, they can consider winding it up under a members voluntary liquidation. This would enable the company's assets to be transferred into a new company set up for this purpose with the minority shareholder receiving no shares in the new company. This effectively isolates him/her and makes his/her shares in the 'old' company worthless. This is an aggressive approach and should be considered carefully as it carries the risk of commercial and reputational damage.
Contact us
How to determine the value of the shares
If things have turned sour, a minority shareholder may be tempted to demand a premium for their shares and effectively try to hold the majority shareholders to ransom.
It is wise to speak to your accountant to get a clear idea of the value of the shares and what a 'fair value' would be for them.
In many cases, a minority shareholding will often be valued at a figure below what the shares would be worth based on a percentage of the whole. As mentioned, a shareholders' agreement or the articles of association may contain a formula for valuation of a minority shareholding.
Can company funds be used to fund a dispute between its shareholders?
This question is often overlooked when shareholders find themselves in the unfortunate position of being in conflict with one another. However, as explained below, there can be serious implications if company funds are used inappropriately when there is a shareholder dispute.
A good starting point is the reminder that a private limited company or a limited liability partnership (LLP) is a separate legal entity and a legal person in its 'own right'. This is very important to bear in mind when there is a shareholder dispute. Many private limited companies in the UK are owned by less than five shareholders and in many, many cases those same shareholders are also directors of the business.
This inevitably means that boundaries between those roles become blurred, however it is essential that those individuals are conscious of when they are acting in their capacity as a shareholder and when they are acting in their capacity as a director and also, potentially, an employee. Similarly, the company itself needs to be regarded as a separate 'person' to the proceedings, and its role should be that of a neutral and disinterested party; it is important that the dispute remains between the shareholders and that the company has no interest in it.
Under the Companies Act 2006, a shareholder can in certain circumstances, complain to a court that he or she has been unfairly prejudiced by the conduct of another shareholder(s). In these circumstances it is essential that company funds are not used to pay legal or professional costs in disputes between shareholders.
This principle has been established again and again in case law (most recently in Michael Gott v Rune Hauge and Ors [2020]), so it is essential that it is observed. A failure to do so can carry serious consequences and severely damage your case and improve that of your opponent.
For example, if a company were to engage in funding the defence of an allegation of unfairly prejudicial conduct against one of its shareholders, the shareholder bringing those allegations will have substantive grounds to apply for injunctive relief, be able to make an application to recoup those funds paid by the company defending the claim, and even potentially apply to strike out the relevant paragraphs of the defence. It is therefore imperative, that when there is a dispute, you seek advice immediately from our shareholder dispute solicitors to protect your position from the outset.
Contact us
What do I do if it is necessary to remove a shareholder, but there is no shareholders' agreement?
If you have a shareholders' agreement in place, or well-drafted articles of association, you will likely have laid-out mechanisms that you can follow for resolving matters. Whilst these may not make any frustrations immediately go away, they can help serve to neutralise a situation and swiftly move everyone's focus to resolution rather than deadlock and conflict.
However, a surprisingly small number of businesses have these documents in place, being understandably optimistic that a difference of opinion will never happen, or merely seeing them as an additional and  'unnecessary' expense that cannot be absorbed when starting up. If this is the case, the provisions laid out in the Companies Act 2006 will have to be relied on to resolve matters.
Under this legislation, conduct that is 'unfairly prejudicial' to a shareholder's interests can be brought to a court's attention under an unfair prejudice petition. This doesn't mean that a majority shareholder forcing through commercial decisions against minority shareholders' wishes can be brought before the court, but it does mean that a shareholder who has been excluded from management participation when they had a legitimate expectation to be included can bring the matter before a court. Conduct complained of could be failure to be paid proper dividends, or another shareholder using the company's assets for their own benefit, or paying him/herself an excessive salary, or being forcibly removed as a director or employee of the business (particularly if the business is owned and managed by a small number of individuals who, in practical terms, run the business as if it were a partnership).
If a court agrees that the conduct complained of is unfairly prejudicial, it can order the company to carry out a specific action, or, as is more likely, it can order the majority shareholders to either sell their shares to the aggrieved minority shareholder or buy his/her shares at a price which the court will determine. This obviously carries a financial cost. The cost comes not just from the purchase, but also in the management time and energy it takes up, and the distraction it causes from the day to day operation of the company.
There is little doubt that a well-drafted shareholders agreement and bespoke articles of association can be invaluable in mitigating against the cost of a dispute, so if these were not drafted on incorporation we would strongly encourage you to get in touch to discuss getting these in place sooner rather than later. However, if it is too late for that as you already find yourself in a situation of disagreement, conflict and deadlock, don't despair – get in touch. We are specialists at working with you to prevent a situation from spiralling out of control and can help to resolve matters.
Contact us
Resolution of a shareholder dispute
If there is a dispute between business owners, at least one of the shareholding parties are likely to allege 'unfair prejudice' and threaten to petition (claim) the court on that basis.
Sometimes, it becomes necessary to proceed through the courts. In this situation, we also have the experience to see you through that process and indeed, a well-crafted threat of legal proceedings can put pressure on the other party as part of the litigation strategy. However, the reality is that most shareholder disputes are settled at an early stage if dealt with correctly.
Your opponent, if correctly advised, will be aware that the court generally adopts an objective approach; it will not run the business for the parties, and will be unsympathetic to parties that do not engage in settlement negotiations. While there will often be some initial correspondence setting out the 'battleground', we find that parties soon realise that legal costs are best spent negotiating the terms of a settlement.
As is so often the case, prevention is better than a cure. It is worth investing in well-drafted and comprehensive articles of association and a shareholders' agreement.
If you need advice on removing a shareholder from a company or organisation, would like legal advice on shareholders' disputes, or you would like to put a shareholders' agreement in place to help prevent situations like this  from arising, please contact us.
Helen Howes is a solicitor specialising in corporate and employment law. Her varied client base ranges from international companies to family-run businesses, LLPs and charities across a wide range of sectors. Click here to email Helen. 
Contact us
Disclaimer: All legal information is correct at the time of publication but please be aware that laws may change over time. This article contains general legal information but should not be relied upon as legal advice. Please seek professional legal advice about your specific situation - contact us; we'd be delighted to help.
Resources to help
Related articles