Proprietary estoppel: challenging a 'broken promise'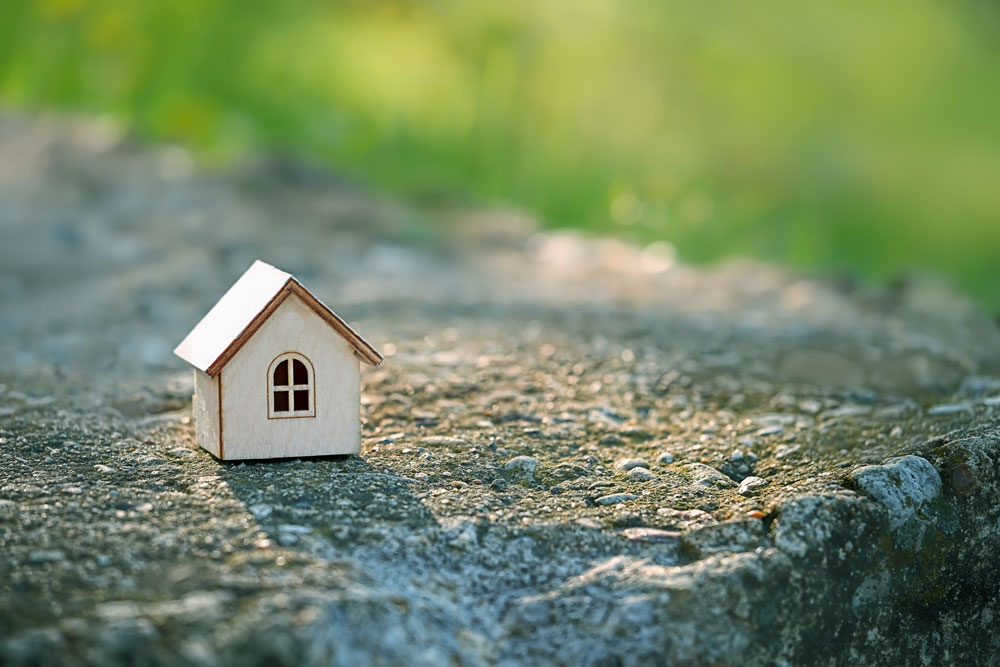 11 October 2019
If you have been promised a gift or other property from a person that has died but this promise hasn't been reflected in their will, a solicitor or lawyer may still be able to help you make a claim for it, using a legal principle called 'proprietary estoppel'.
What do lawyers mean by 'proprietary estoppel'?
Proprietary estoppel is a legal phrase for what most people will see as a 'broken promise'.
'Estoppel' is the name for a judicial device that gives a court the option to prevent, or "estop", a person from making assertions or from going back on his or her word. 'Proprietary' means it relates to something that is owned.
The doctrine of proprietary estoppel allows individuals to make a claim on the basis that they were promised some property, that they relied on that promise being kept, that they will be disadvantaged if the promise isn't kept and that therefore it would be wrong to go back on that promise.
If you make a successful claim, then it's up to the court whether they give you all or some of the property, or whether they compensate you from other parts of the estate.
What is an example of a typical proprietary estoppel claim?
The number of proprietary estoppel claims has surged in the courts recently. Many of the more high-profile cases have involved farming families, but this issue isn't just confined to farms and land; it could equally apply to other assets including family-owned businesses.
Normally, proprietary estoppel claims are brought after the promisor has died. In a typical scenario, a family member has worked for the family farming business having been promised an interest in the business in return, and have found themselves at a disadvantage when this hasn't materialised in a family member's will.
Guest v Guest and another (2019)
This year, the High Court decision in the case of Guest v Guest and another (2019), specifically related to a claim for an interest in the family farm and its business, brought by a son, Andrew, against his parents, David and Josephine Guest.
The background of the case involves a farm and agricultural business which the parents had agreed would be left to their two sons. The sons worked on the farm, with one son Andrew working for over 30 years, from the age of 16, for 60-80 hours a week, at or below the minimum agricultural wage. Andrew also lived on the farm with his family in a cottage.
Following a disagreement with his father, Andrew was disinherited and made to leave his cottage.
Andrew later brought proceedings against his parents for an interest in the farm and its business, and the Court found in Andrew's favour.
It is important to remember that there are specific criteria, and proprietary estoppel transfers rights only if:
someone is given a clear assurance that they will acquire a right over property
they reasonably rely on the assurance, and
they act substantially to their detriment on the strength of the assurance
it would be unconscionable (particularly unfair or wrong) to go back on the assurance.
The Court found that, in this case, all the above criteria had been met.
Andrew was awarded a lump-sum payment amounting to 50% of the market value of the dairy farming business and 40% of the value of the Tump Farm buildings, as the judge decided that a clean break between Andrew and his parents was necessary and the fairest solution.
This case makes it clear that the Court will not be deterred by changing expectations and a lack of certainty over the subject matter. The Court was also willing to give effect to the claimant's expectation before his anticipated receipt of any specific interest.
McDonald v Rose (2019)
It goes without saying that each case turns on its facts, and things do not always turn out in the claimant's favour. In another recent case, McDonald v Rose (2019), the Court of Appeal decided that the applicant was not entitled to the "lion's share" of an estate, which he claimed to have been promised by his parents.
After Mr & Mrs McDonald's deaths, there was a disagreement among their 6 children on how their £10 million estate ought to be divided.  One of their children, Gary, claimed that his parents had promised him the bulk of the estate due to the amount of work he had done for them over the years.
Based on the doctrine of proprietary estoppel, Gary claimed that he was entitled to a large chunk of the estate – a claim that the judge found to be disproportionate to the amount of work he had done, after examining evidence from a variety of witnesses.
Recently, the England and Wales Court of Appeal (EWCA) has refused to hear his appeal.
How can I make a proprietary estoppel claim?
It is advisable to consult a specialist lawyer to discuss the merits of your case, before embarking on a proprietary estoppel claim.
For specialist advice and a free consultation, please get in touch with our expert team, which includes members of STEP (the Society of Trust and Estate Practitioners) and ACTAPS (the Association of Contentious Trust and Probate Specialists); experts who are, by definition, the most experienced and senior practitioners in the field of trusts and estates and related disputes.
Independent legal guide The Legal 500 describes our team is "excellent in all aspects: almost immediate response times, with in-depth knowledge and experience."
Legal awards and credentials aside, we're a friendly team and will always explain things to you in a clear and practical way, and keep you updated on what's happening with your case in a timely way.
Every case is different: while some require a robust approach, disputes of this sort are often extremely sensitive, many involving family relationships. Our experienced lawyers approach matters in an understanding, practical and sympathetic way.
We're here to help
To talk to us, please call on 01242 514000 or email paul.gordon@willans.co.uk.
Disclaimer: All legal information is correct at the time of publication but please be aware that laws may change over time. This article contains general legal information but should not be relied upon as legal advice. Please seek professional legal advice about your specific situation - contact us; we'd be delighted to help.
Resources to help
Related articles