No jab, no job: Can employers require workers to get the COVID-19 vaccine?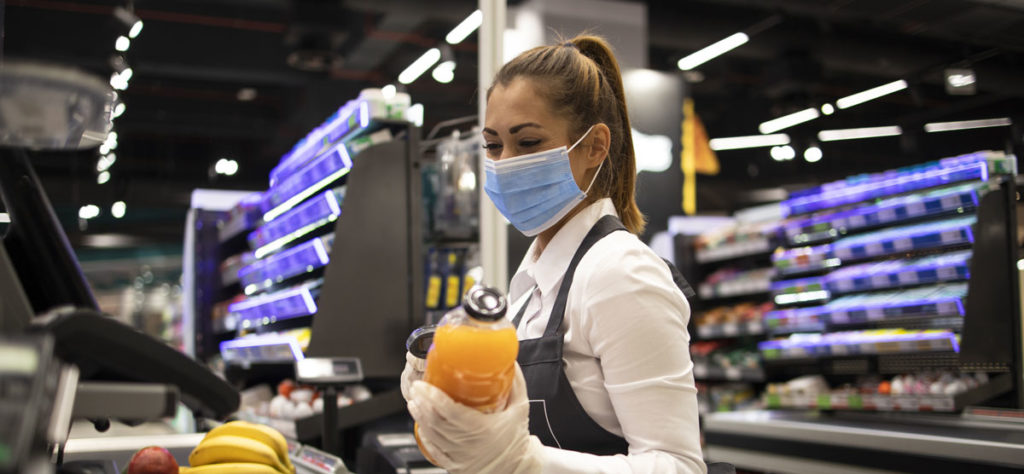 03 March 2021
COVID-19 has created many challenges for employers. Between the sudden need to accommodate homeworking and the introduction of furlough, most employers have had to make changes to their working practices.
Thanks to the new vaccines, it looks as though there is now light at the end of the tunnel, even if it's not entirely clear how long that tunnel is. It does seem, however, that the more people who are vaccinated, the shorter the tunnel becomes and we can all get back to 'normal'.
With this in mind, this poses the question – can employers require employees to have a COVID-19 vaccine?
The starting point is that there is nothing in law that can force anyone to have a vaccine. Any individual can refuse to be vaccinated. Indeed, the Public Health (Control of Disease) Act 1984 ensures that no one can be forced to have a vaccine. Of course, if any government tried to enforce this, there would likely be a breach of article 8 of the European Convention on Human Rights – the right to a private life.
As such, it would seem unlikely that employers can simply force employees to have a COVID-19 vaccination, as a general rule.
However, whilst employers cannot force employees to have a vaccine, the question remains, can employers refuse to employ someone, or subject an employee to disciplinary proceedings for refusing to get a vaccination at their employer's request?
On one hand, it can be argued that the requirement to get a vaccine is as a reasonable management instruction where there are health and safety reasons for requiring employees to be vaccinated. Under the Health and Safety at Work Act 1974, employers have a duty to provide a safe working environment for its employees, so there is an argument that by requiring employees to be vaccinated, the employer is fulfilling that health and safety obligations. As such, any refusal by an employee could be seen as a failure to follow reasonable management instructions.
Further, if employees are having contact with clinically vulnerable individuals (for example a retirement home, or other caring facility) employers have a responsibility to protect the health and safety of the people that are being cared for. Again, any refusal by an employee to get the vaccine at the employer's request could be seen as a failure to follow reasonable management instructions.
However, employers should be warned that if they do want to take action against employees who refuse to get vaccinated, there is a risk of a breach of Human Rights (as above) and discrimination legislation. For example, employees may refuse a vaccination due to religious reasons, or due to an existing long term medical condition. These scenarios could give rise to religious or disability discrimination claims. Further, 'anti-vax' beliefs could be protected as a philosophical belief under the Equality Act (although this is yet to be tested).
Age discrimination may also be another risk facing employers who want to insist on workers being vaccinated. This is because younger workers will be last in line to be offered the vaccination, and as such, they will find it more difficult to comply with the employer's requirements, in comparison to their older colleagues, through no fault of their own.
Therefore, any requirement for employees to be vaccinated should be thoroughly considered and balanced. Any action to compel an employee to have the COVID 19 vaccine should be proportionate to achieve a legitimate aim. Employers should consider – is it really necessary and justifiable? What are the risks if employees aren't vaccinated? Do these outweigh the rights of the individual refusing the vaccination?
Each case will come down to its own facts, and should be approached with caution.
That said, from the figures we are seeing from the vaccination programme, it seems that only a very small group of individuals are refusing the COVID19 vaccine. So, in reality, there may only be a very small percentage of employees who will refuse to be vaccinated and hopefully, not many employers will have to face this problem.
We're here to help
Email Jenny
A senior associate in our employment law team, Jenny has an extensive track record in advising businesses ranging from SMEs to multinational organisations, on the full range of employment-related matters – including TUPE, contractual issues and defending employee relations.
Disclaimer: All legal information is correct at the time of publication but please be aware that laws may change over time. This article contains general legal information but should not be relied upon as legal advice. Please seek professional legal advice about your specific situation - contact us; we'd be delighted to help.
Resources to help
Related articles