New charity partnership for Willans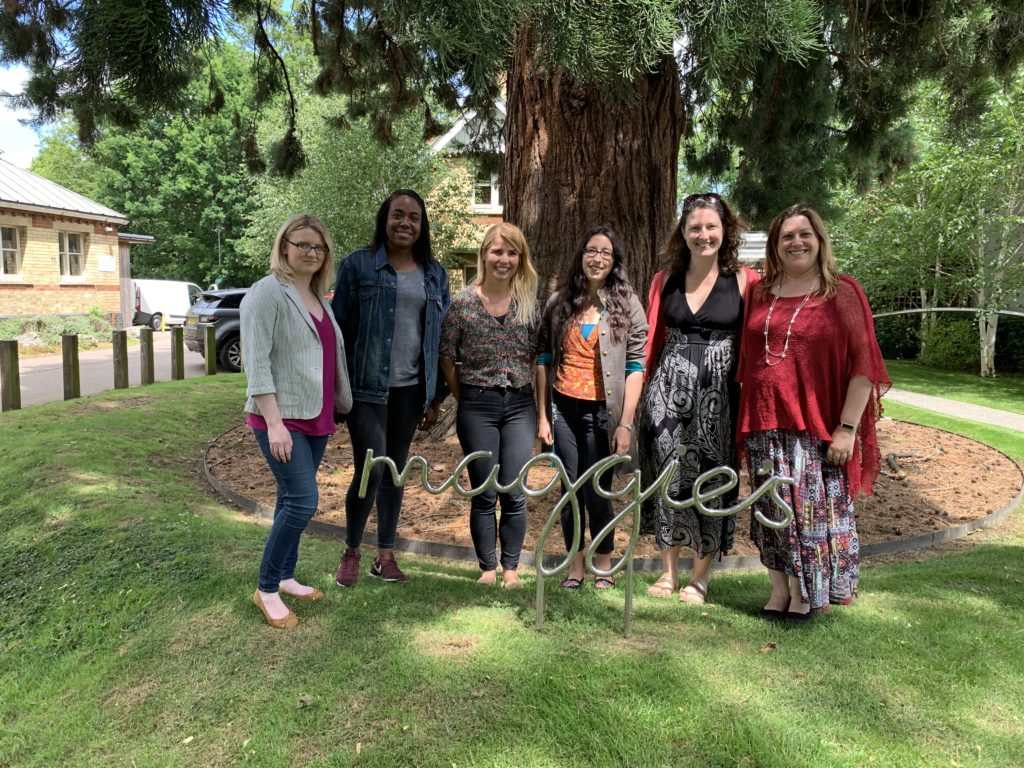 15 August 2019
We're delighted to be supporting Maggie's Centres as our new 'charity of the year'.
Maggie's is a charity which creates places where people going through cancer can find free practical, social and emotional support. Each of the 20 dedicated centres are built in the grounds of NHS cancer hospitals, and they are staffed with qualified professionals to provide people with the support they need.
Members of our charity committee visited the local Maggie's Centre last month, which is situated next to Cheltenham General Hospital, to learn about the work the charity does.
Felicity McClintock, head of marketing and a member of our charity committee, commented:
"We're delighted that the firm has chosen to support Maggie's Centres. The choice to support Maggie's was voted for by the staff collectively, and we're looking forward to seeing how much we can raise for this very worthy cause."
Willans' charitable initiatives have raised around £90,000 over the past six years for Gloucestershire-based projects. The team of around 80 staff are planning activities to raise funds for Maggie's, from baking competitions and supporting the 'Miles for Maggie's' initiative through to holding 'dress-down Fridays'.
Anna Mason, fundraising manager at the charity's Cheltenham centre, said: "Maggie's Cheltenham are delighted that Willans have selected us as their charity of the year partnership. Their support will make a real difference to many people in the three counties living with or affected by cancer.
"Working with Willans means that not only can we provide our services in the centre but also, in the wider community. This partnership will benefit people who really need help and advice. It also means that their fundraising will help us continue to provide free practical, emotional and social support.
"We're grateful to their commitment to our charity and the work we do."
Lawyers within our Chambers-rated wills, trusts & probate team will also be donating their time to write people's wills in return for a donation to Maggie's, as part of their Will Week which runs from 23 – 27 September. Anna added, "'Make a Will Month' highlights the importance of making your wishes known. It is one of the most important things you can do."
Resources to help
Related articles