The King's speech 2023: Changes to the property sector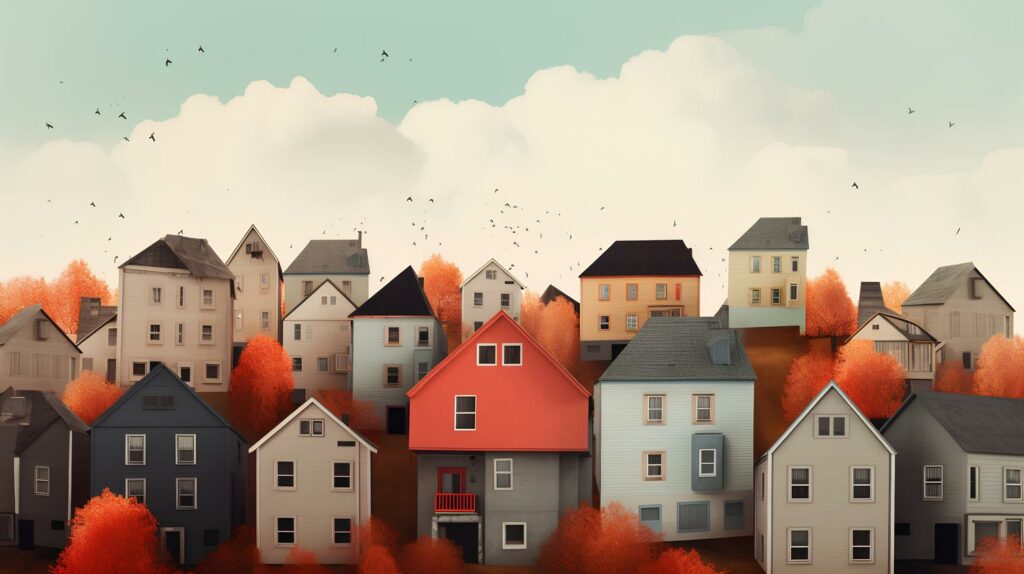 09 November 2023
In November 2023, HM King Charles delivered the King's speech which set out the government's planned legislative programme for the coming year. Our litigation specialists summarise the proposed bills that relate to the property sector.
Renters (Reform) Bill
Many will already be familiar with The Renters (Reform) Bill ('RRB') which has already been put forward by Parliament. It did, at one stage at least, propose significant and far-reaching reforms to the private rental sector which would – and still potentially will – have significant implications for landlords.
These proposed reforms initially included the proposed abolition of so-called 'no fault' evictions under Section 21 of the Housing Act 1988 and for things to move to a simpler tenancy structure where all assured tenancies are periodic.
Whilst there is still every indication that the abolition of this particular option for landlords will happen, there was an acknowledgement from the government in its response to the proposed bill (published in October 2023) that these evictions will not be abolished until there has been progress made with reforming the court system.
This news has not been welcomed by campaigners and housing charities who have argued for some time that radical reforms are urgently required.
There was nothing in the speech that provided any clarity, or indeed timescales, on any proposed reforms of the court system and, so, this part of the proposed bill is likely to continue to be keenly debated over the coming months.
It was also confirmed that the government would not be proceeding with the proposal to force private landlords to achieve an energy performance certificate (EPC) rating of C or above, which was a proposal that had previously been suggested.
His majesty's speech did however set out further amendments that it proposes to introduce to the RRB, which include:
proposals that would see blanket policies of not renting to tenants with children or tenants who receive benefits made illegal
steps to make it easier for local authorities to take enforcement action against landlords who break the law
a proposal that would see landlords be able to recover possession of student houses easier via the creation of new grounds for possession.
Leasehold and Freehold Bill
The King's speech also set out the main aims of the Leasehold and Freehold Bill – a bill proposed to significantly reform the sector and empower leaseholders to make it easier (and cheaper) to extend their leases or buy their freehold.
Amongst other things, the bill is proposing to:
increase the standard additional term of lease extensions from 90 years to 990 years
consult on the issue of potential capping of existing ground rents
removing the two-year ownership requirement for leaseholders who wish to extend their lease or buy the freehold
allowing leaseholders in mixed use buildings with up to 50% commercial use to buy their freehold or take over the management of the building, an increase from the current limit of 25%.
The bill also looks to improve the consumer rights of leaseholders in the following ways:
by setting a maximum time and fee for the provision of management information by the freeholder when a leaseholder is selling their property
making service charges more transparent
replacing buildings insurance commissions with a transparent administration fee
expanding redress schemes and removing the presumption that leaseholders pay the freeholder's legal costs when challenging poor practice
ensuring freeholders and developers are unable to escape their liabilities to fund building remediation work under the Building Safety Act 2022
reform the leasehold market by banning the creation of new leasehold houses in England and Wales, other than in exceptional circumstances.
Whilst some mortgage brokers have heralded the details of this new bill as "welcome news" and a "positive step in the right direction," there has been some dismay that the bill does not expressly include flats and that an outright ban on leaseholds altogether, which had been suggested by the Secretary for Housing, Michael Gove, earlier in the year.
If you have any questions that stem from the King's latest speech, please contact our property litigation specialists.
Contact us
Our property litigation experts are highly rated and deal with property disputes for a wide range of landlords and tenants.
Disclaimer: All legal information is correct at the time of publication but please be aware that laws may change over time. This article contains general legal information but should not be relied upon as legal advice. Please seek professional legal advice about your specific situation - contact us; we'd be delighted to help.
Resources to help
Related articles