True story: Changing wills for financial gain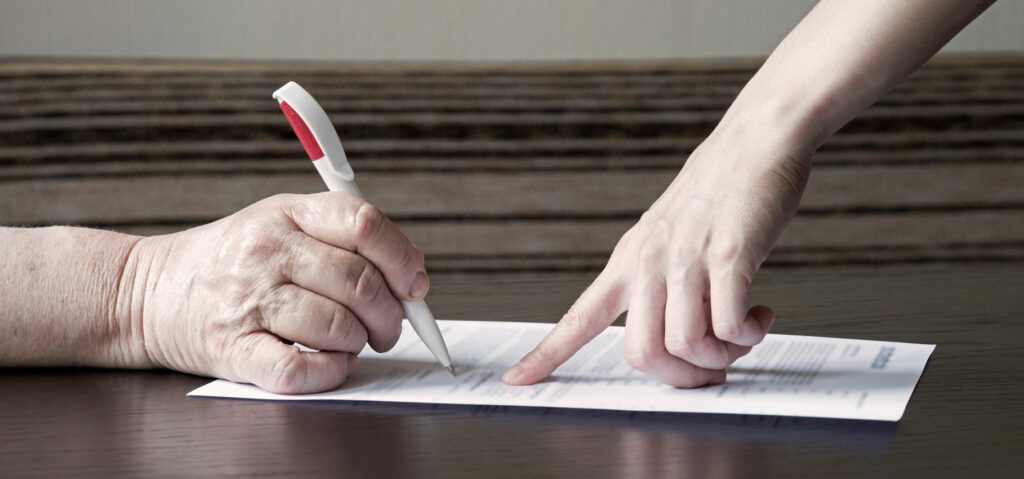 18 October 2023
The recent BBC drama, 'The Sixth Commandment', told the true story of chilling crimes of a man who targeted elderly victims who he could persuade to change their wills for financial gain.
The perpetrator, Ben Field, was a trainee vicar who befriended Peter Farquar – a retired teacher – and Ann Moore-Martin – a retired headmistress – who, at the time, were pensioners with no children.
Peter and Ann were neighbours on the same road. Field set about befriending Peter and Ann and then isolating them from their family and friends. He sought to exploit their vulnerabilities, convincing them both that he was in love with them and seeking to formalise their relationships. The purpose of his heinous actions was to encourage them to change their wills so that he would benefit from their estates.
Peter was manipulated into updating his will three times in two years to benefit Field. Ann was also convinced to change her will, but upon becoming aware of the true horror of Field's motives, amended it to remove Field before her death.
Field was found guilty of murdering Peter in 2019 and jailed for a minimum of 36 years. He was cleared of conspiring to kill Ann Moore-Martin and of her attempted murder. He also admitted to duping them both into fake relationships in an effort to change their wills.
Unfortunately, money can be a strong motivation and with an ageing population, there are an increasing number of vulnerable people who could be targeted.
This case is perhaps an extreme example, but if you have concerns that a will may have been changed following some form of undue influence then we can assist in investigating.
Everyone's will should reflect their true wishes, and this is recognised by law. If you have concerns regarding the validity of a will – such as suspicions it may have been forged, that the person making it had been coerced, manipulated into preparing it or that they have been unduly influenced – you may be able to contest it on the basis of invalidity. In doing so, we can assist you contesting this and in seeking to establish evidence to support your claim.
Get in touch with our specialist inheritance disputes team if you have any questions or queries.
Contact us
Our Legal 500-rated inheritance & trusts disputes team offer friendly but practical advice for what can be a complex area of law.
Disclaimer: All legal information is correct at the time of publication but please be aware that laws may change over time. This article contains general legal information but should not be relied upon as legal advice. Please seek professional legal advice about your specific situation - contact us; we'd be delighted to help.
Resources to help
Related articles