Home is where the Wi-Fi is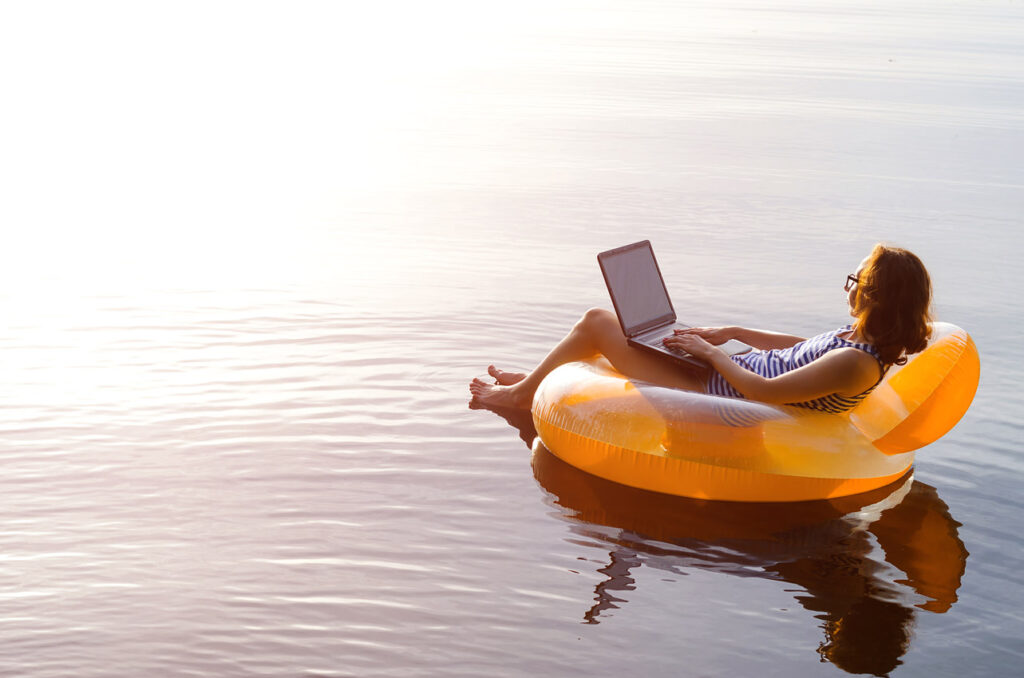 27 July 2023
Rapid technological advancement and societal challenges in recent years have significantly changed the way we work.
The increase in hybrid and remote working arrangements is broadening our possibilities, opening new horizons which many of us never thought were possible. One of them is the new employment trend referred to as a 'workation' – a blend between work and vacation.
Workation is a type of flexible working arrangement where the employee continues to work from their holiday location without the need to use their paid leave entitlement. This is usually a short-term arrangement (one to four weeks) allowing employees to work from a different location to usual or, alternatively, prolong their stay there after a holiday, using their free time to explore and enjoy.
However, both employees and employers should not just blindly give in to the TikTok trend claiming that, for remote workers, 'home is where the Wi-Fi is'.
There are a couple of issues to think of first, including whether workation will have any tax implications on either party, if employers can uphold their contractual obligations as to benefits and pension, or whether they can comply with health and safety obligations. There are also certain data privacy risks involved.
The general rule here is that the longer the stay, the higher the risks.
Our expert employment law team is here to provide any advice you may need in this area, so please do get in touch.
Contact us
Our Legal 500-rated employment law team are experts in guiding businesses of all sizes and backgrounds through a range of issues that may arise.
Disclaimer: All legal information is correct at the time of publication but please be aware that laws may change over time. This article contains general legal information but should not be relied upon as legal advice. Please seek professional legal advice about your specific situation - contact us; we'd be delighted to help.
Resources to help
Related articles