Willans lawyers explore charitable legacies at prestigious Cheltenham Literature Festival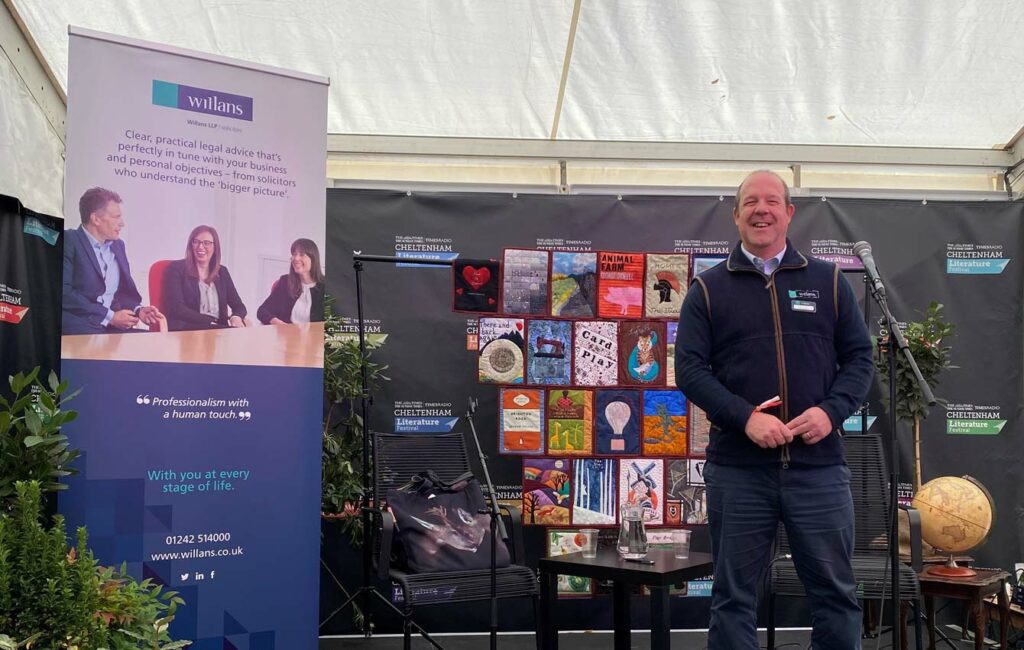 04 October 2023
Our team of highly rated wills, trusts & probate lawyers are once again set to offer their expertise at this year's prestigious Cheltenham Literature Festival, sponsored by The Times & Sunday Times.
Teaming up with specialists from Cheltenham Festivals, 'Willful Giving' will be a free event that explores charitable legacies and how leaving a gift in your will can benefit not only a cause you care about, but loved ones as well.
Taking place at the Huddle venue on Monday 9 October from 2:30-3:30pm, our friendly team of experts – headed by Chambers UK and Legal 500-rated partner, Simon Cook – will then be on-hand to answer any questions you may have about how is best to plan for the future, and support causes that you care about as part of a live Q&A and one-to-one chats.
Having partnered with Cheltenham Festivals for over two decades, we're delighted to once again be supporting what has become an iconic part of the Gloucestershire community.
Head of department, Simon Cook said: "We're excited to be featuring at the festival again, ready to answer key questions. It's crucial people are aware of the importance of effective preparation, allowing for their and their family's peace of mind, whatever happens, and It's especially helpful for people to understand the tax efficiencies that can be made to their estates if their will includes gifts to charities."
Managing partner, Bridget Redmond, added: "The Cheltenham Literature Festival is an event we look forward to every year, and to support it again is a pleasure. Our dedicated, friendly team will be available for  one-to-one chats , following what I'm sure will be an insightful talk."
With over 75 years' combined experience and having been rated in independent legal guides for the last 10 years, our team specialises in the creation and administration of wills and trusts, inheritance tax planning and lasting powers of attorney amongst other services.
For more information on what's on at this year's Literature Festival in Cheltenham, you can visit their website here.
Resources to help
Related articles