Supporting Young Gloucestershire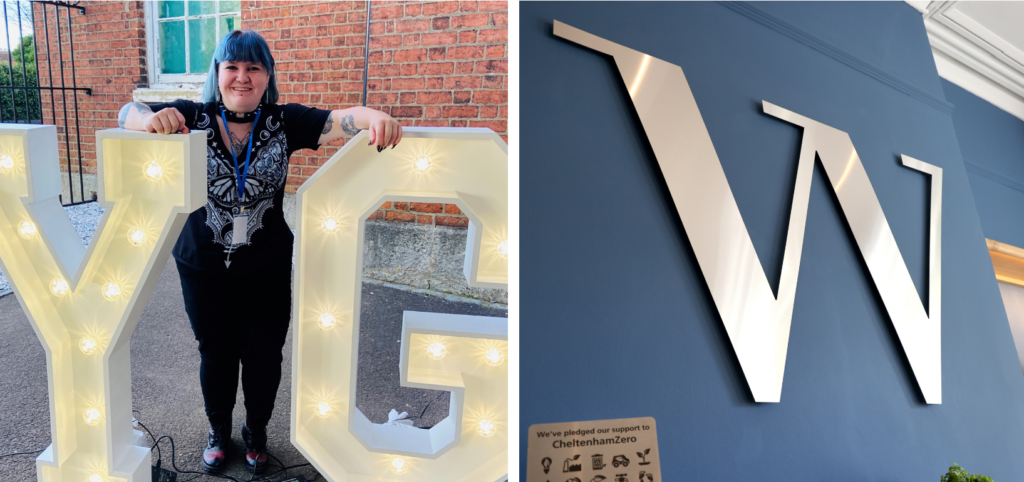 26 October 2022
Following a recent staff vote, we're pleased to announce Young Gloucestershire as Willans' 2022/23 charity of the year.
Working with disadvantaged young people across the county, Young Gloucestershire supports those with poor mental health, who are unemployed, have been excluded from school, have drug and alcohol issues, who live in chaotic households or who are simply lost and don't know where to turn.
Starting with a 'Great Willans Bake Off' in September, our staff charity committee has plenty of plans in place to raise money over the coming year. This includes the highly anticipated return of Willans' charity carol concert, featuring festive readings and carols led by local choir Severn's Eight, and takes place on Wednesday 14 December at St Luke's Church & Hall, Cheltenham.
Over the past 10 years, we're proud to have raised over £114k for some fantastic charitable causes, including Sue Ryder, National Star College, Maggie's and Cheltenham Animal Shelter. As well as participating in a range of events and activities (many of which have been virtual over the past two years), our team and dedicated charity committee spend time volunteering for our charity of the year, giving back to the local community and helping in any way they can.
Speaking about this year's chosen charity, committee co-chair Jenny Hawrot said: "Young Gloucestershire is a fantastic cause that makes such a difference to the lives of disadvantaged young people in our county. As a firm, our values of supporting local and helping people with issues they experience throughout their lives are very much aligned with Young Gloucestershire's aim. We're really looking forward to working with them over the next year or so and to the fundraising plans we have."
Karl Gwilliam, fundraiser at Young Gloucestershire said: "We're delighted to be voted Willans' charity of the year by their staff. Like us, Willans has a long-standing heritage in Gloucestershire, and we're excited to work with the firm on a variety of projects to support young people who need it."
The announcement comes at a particularly exciting time for Willans, as just this month we have received impressive results in national legal guides The Legal 500 and Chambers UK. With five departments and a further eight lawyers ranked, the firm has achieved its best Chambers UK performance in seven years.
You can reserve your seats for Willans' charity carol concert now and to stay up to date with the latest Young Gloucestershire fundraising news, visit @WillansLLP on Twitter, Facebook and LinkedIn.
Resources to help
Related articles