Section 1 statement rule changes - what employers should know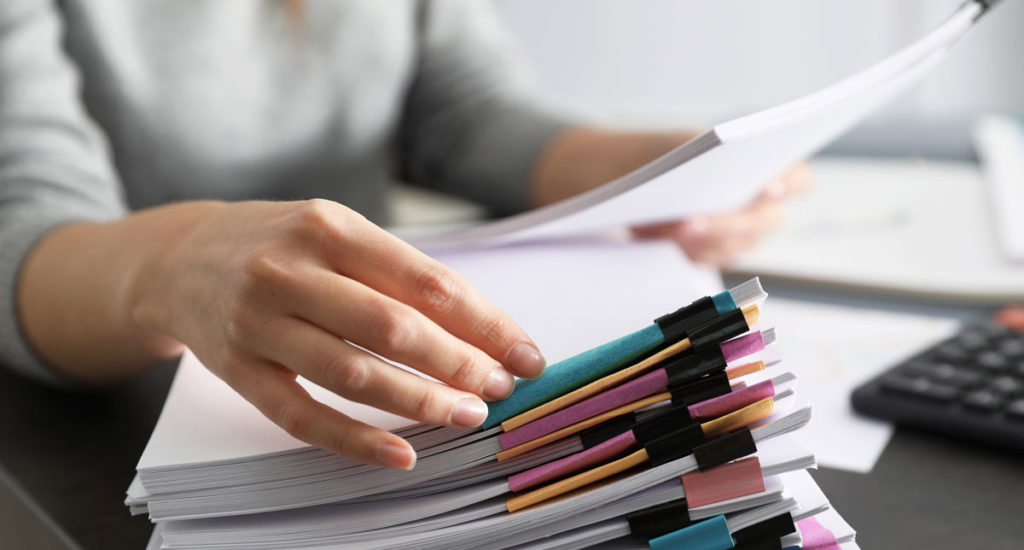 02 July 2020
Avid readers of Employment Law Dispatches would have seen our piece about the changes to the minimum information that must be given to employees regarding their terms and conditions of employment – commonly known as a 'section 1 statement'. They are also usually used as the contract of employment.
The changes to the rules were implemented on 6 April 2020, following the Taylor Review of Modern Working Practices in 2017 and the government's Good Work Plan of December 2018, with the aim of providing clarity around the employment relationship.
A full review of the changes can be seen in our guide to the April 2020 employment law changes, but a summary of the key changes are as follows:
the obligation to provide a written statement is extended to include workers as well as employees;
this is now a 'day-one right' and must be given on, or before, the first day of employment (with a few limited exceptions);
the following information must be included in the written statement, as well as the usual section 1 information, in a single document:
the days of the week the individual is required to work;
whether the days or hours of work are variable and, if so, how they vary;
details of any further paid entitlements other than sickness and holiday pay, such as maternity or paternity leave;
details of any additional remuneration or benefits available to the individual;
if applicable, details of the probationary period and any conditions that may apply;
any training which the employer requires the individual to complete; and
any training which the employer will not pay for.
In addition, information relating to incapacity, sick pay, any other paid leave entitlements, pension schemes, and certain information about disciplinary and grievance procedures, can be provided in a 'reasonably accessible document' (e.g. a staff handbook or intranet), if it is not included in the section 1 statement.
Whilst these changes may seem straightforward, they could become an administrative nightmare for many employers and there are some potential issues with these new rules.
Changing status
These new section 1 requirements extend to workers as well as employees, meaning that workers' contracts now need to include a lot more detail than they have historically. Whilst some employers think it will be more convenient and efficient to have just one contract for employees and workers, this is a trap that you should avoid. By using the same contract for both, there is a risk that the worker could inadvertently become an employee. As employees have many more rights than workers, changing workers' status to that of an employee can have significant and costly implications and could result in tribunal proceedings.
Preparation is key
Written statements must now be provided to the employee or worker on or before the first day of employment. You no longer have 2 months in which to cross the t's and dot the i's and get the paperwork in order. The section 1 statement is a day-one right, and there is no negotiation on this point. All the terms and conditions (including benefits) of employment need to be determined before the inidividual starts work.
This change will put a lot of pressure on employers, particularly where there is a short time between offer and commencement, or if negotiation of terms is still ongoing on the commencement date. You should update your procedures to accommodate this change, and the potential need for a quick turnaround. This means agreeing on terms of employment in advance and having fine- tuned your template contracts ready to go when needed.
Non-contractual terms in the contract?
Certain non-contractual rights must be included in the section 1 statement. As the statement will, in most cases be the contract of employment/worker's contract, there is a danger that, without careful drafting, those non-contractual rights may become contractual, which will cause difficulty down the line. It is therefore crucial that the written statement should clearly state the contractual status of each term, or even consider having the non-contractual terms in a schedule to the agreement.
Penalties
Employees and workers may be able to bring a claim in the employment tribunal against employers who fail to comply with the new section 1 rules. A breach of the rules can lead to a compensatory award of between two and four weeks' pay. However, this cannot be a freestanding claim, meaning the employee or worker must have another claim in the tribunal to which the section 1 claim can be tagged on.
The implications of failing to comply with the new section 1 rules are relatively minor. However, it is good practice both administratively, and reputationally, to get your house in order to ensure that you comply with the rules. Having the section 1 terms in place at the very beginning of employment provides certainty both for you and employee/worker, meaning that the relationship gets off to a positive start.
It also extinguishes the possibility of an additional claim in the event that you are taken to tribunal.
If you would like us to provide contract templates or you need guidance on the section 1 statement rules, please get in touch.
Email Jenny
A senior associate in our employment law team, Jenny has an extensive track record in advising businesses ranging from SMEs to multinational organisations, on the full range of employment-related matters – including TUPE, contractual issues and defending employee relations.
Disclaimer: All legal information is correct at the time of publication but please be aware that laws may change over time. This article contains general legal information but should not be relied upon as legal advice. Please seek professional legal advice about your specific situation - contact us; we'd be delighted to help.
Resources to help
Related articles