Right to work checks and EEA citizens working in the UK – what's changing from 1 July?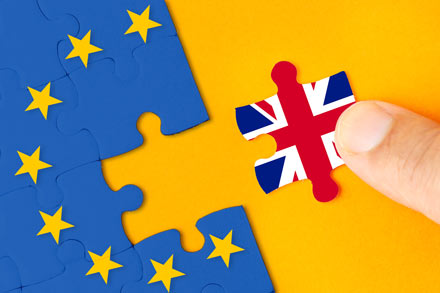 01 July 2021
From today (1 July 2021), citizens from the European Economic Area (the EU plus Iceland, Liechenstein and Norway) ("EEA") will no longer be able to rely on their passport or national ID card as proof of their right to work in the UK (unless they are an Irish citizen).
Instead, individuals who were in the UK prior to 11pm on 31 December 2020 will have to evidence they have pre-settled or settled status under the EU Settlement Scheme or, if they arrived after then, they will need to evidence their right to work through some other immigration category.
This will therefore impact the way employers have to undertake right to work checks on prospective employees and their ongoing obligations to monitor employee's changing immigration status.
To help businesses, the Government has published a new code of practice which outlines how the changes will impact employers. Here, we provide a brief round-up of what action employers need to undertake and some top tips to get on top of the changes.
New employees (employed after 1 July 2021)
If you are employing someone from 1 July and they are not a UK national, you will need to ask them to provide evidence of their immigration status and their right to work. If they are an EU citizen who was in the UK prior to 11pm on 31 December 2020 and they have been granted settled or pre-settled status they should be able to provide digital evidence of this, which you can check online. Undertaking this check means you will obtain a statutory excuse against liability for a civil penalty, so it is important you do so correctly and in accordance with the new Government code of practice.
Alternatively, if the individual arrived to the UK after 11pm on 31 Dec 2020 they will need to provide you with evidence of their right to work by way of some other immigration status, this could be by way of you sponsoring them, them being a dependent of someone else who is being sponsored or by them being here as a family member. It is therefore important that you obtain evidence of whichever immigration status/visa they have in place which gives them a right to work.
Existing employees
No requirement for retrospective checks
There is no requirement for employers to check if staff employed before 1 July 2021 who are from the EEA or Switzerland have secured settled or pre-settled status. Providing the original right to work check was carried out correctly, you will have a statutory excuse against a civil penalty should a problem arise later down the line. However, you do need to bear in mind the point below re checks carried out during Covid-19 restrictions being in place.
If you were to discover that an employee has not obtained settled or pre-settled status you should, in the first instance, speak to them to see if they can make a late application under the scheme (in some cases applications are allowed to be made for up to 28 days after the deadline of  30 June 2021), or you should seek advice – taking steps to terminate their employment could result in them having grounds for an unfair dismissal claim so you need to proceed with caution.
What do I need to do now?
Although you do not need to carry out retrospective checks on employees who were in your employment prior to 1 July 2021, it would be prudent to:
ensure HR (or the relevant staff) are familiar with the new government guidance for carrying out right to work checks;
update your right to work and recruitment/on-boarding policies and practices;
consider delivering staff training to reflect the changes;
ensure any employment offer is made strictly subject to confirmation of the employee's right to work in the UK; and
be mindful that the temporary adjusted right to work checking process during COVID-19 comes to a close on 31 August 2020 and that any checks carried out on scanned copies of documents over live video link and checks carried out "remotely" must be repeated "in person", with a copy being placed on the individual's file.
If you are at all unsure, contact our team of employment and business immigration lawyers for guidance.
How can Willans help?
Sponsor licence application
Our experienced team of business immigration specialists know what is required to submit a successful licence application, and will work with you to ensure a strong application is submitted.
We will carry out a review of the role you wish to sponsor someone in to ensure it meets the required skill and salary level. We carry out this review prior to a licence application being made to avoid you investing time and money to secure a licence to sponsor a role which would not meet the minimum levels required.
Once the licence is in place we can continue to help you assign new certificates of sponsorship as and when you need them. We also work with your HR or senior management to ensure you meet your ongoing compliance duties and identify any shortcomings that would be picked up by UK Visas & Immigration should they visit you.
Willans' business immigration lawyers have extensive experience in advising a wide range of businesses on all aspects of business immigration law in the UK. If your business would benefit from advice on the above or another business immigration matter, please call (01242 514000) or email us for support; we'd be delighted to help.
Email Hayley
.
Disclaimer: All legal information is correct at the time of publication but please be aware that laws may change over time. This article contains general legal information but should not be relied upon as legal advice. Please seek professional legal advice about your specific situation - contact us; we'd be delighted to help.
Resources to help
Related articles