Land access for digital infrastructure is subject of new consultation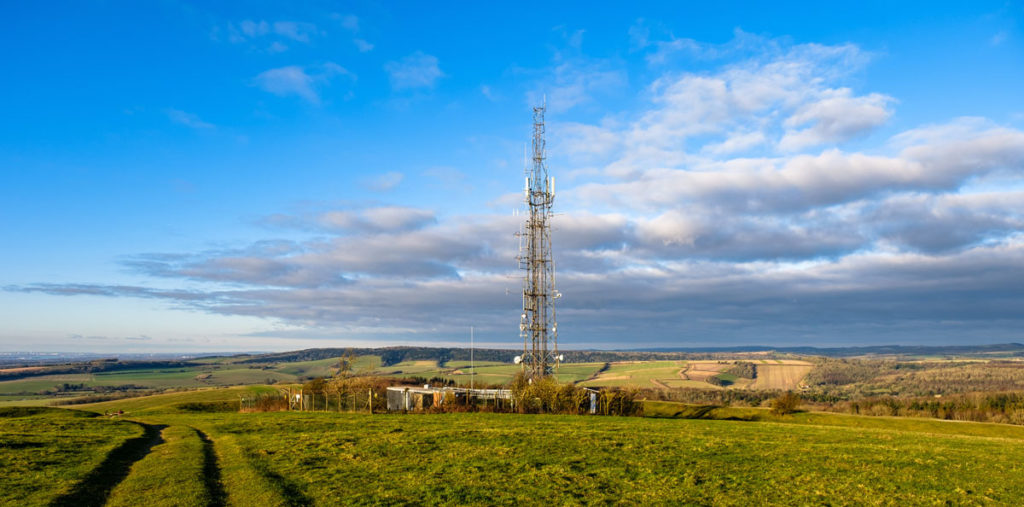 19 March 2021
The government has opened a consultation to help them understand whether changes to the Electronic Communications Code are required.
A government consultation is underway to review the legal framework for building and maintaining digital infrastructure (such as mobile phone masts and broadband cabinets) on private and public land.
With the long-term aim of providing more homes with better connectivity and internet speeds, the consultation is to assess whether changes to the UK's Electronic Communications Code ('the Code') are required to further facilitate agreements between telecom providers and landowners (which stakeholders say, and from personal experience, do not always progress quickly or smoothly).
According to Matt Warman, Minister for Digital Infrastructure, the government are considering legal reform "so people can get the benefits of better connectivity as soon as possible", alongside a £5.5 billion investment in supporting technology.
The consultation is looking for feedback on issues or difficulties that may have cropped up for operators and landowners in the process of obtaining, using and renewing agreements under the Code, and sharing and upgrading infrastructure. General proposals include clarifying the automatic rights which can be exercised when phone masts need to be upgraded to 5G to remove a coverage blackspot, for example.
The consultation is also looking for views on whether operators and landowners have a clear understanding of what will happen when land agreements expire and how to renew them.
The latest version of the Code came into force in 2017, giving telecommunications operators statutory rights to install and operate electronic communications apparatus on, under or over land.
The path to improved digital infrastructure hasn't always run smoothly. In EE Limited v London Borough of Islington (2019), the tribunal imposed a 10-year lease on a landowner, noted it was in the public interest to avoid a breakdown in mobile phone network coverage and therefore allowed operators to secure rights to move their equipment to a new site. The tribunal decided that a financial sum would adequately compensate the property owner despite them being "deprived of the right to do as they wish with their own property".
But a further development, in the recent decision in Cornerstone Telecommunications Infrastructure v Ashloch Ltd and another (2021) is likely to be welcomed by landowners. The Court of Appeal upheld the decision of the Upper Tribunal that an occupying telecoms operator could not use Part 5 of the Code to secure a new Code agreement, and that the Upper Tribunal did not have the jurisdiction to impose an agreement under Part 4. The telecoms operator will now have to apply for a new tenancy under the Landlord & Tenant Act 1954.
In the light of complex cases such as the above, it is easy to see why the consultation has been launched. It is key for landowners to seek professional representation from surveyors and solicitors regarding the agreement, to ensure that it properly represents their interests. In many cases, the network operator will pay the landowners' professional fees or at least contribute to them.
Please do get in touch if we can assist.
We're here to help
Email Alasdair
A Legal 500-recommended partner in our commercial property team, Alasdair advises on a wide range of real estate issues, including sales & acquisitions, development transactions, landlord & tenant and property management matters.
Disclaimer: All legal information is correct at the time of publication but please be aware that laws may change over time. This article contains general legal information but should not be relied upon as legal advice. Please seek professional legal advice about your specific situation - contact us; we'd be delighted to help.
Resources to help
Related articles