An introduction to dementia & mental capacity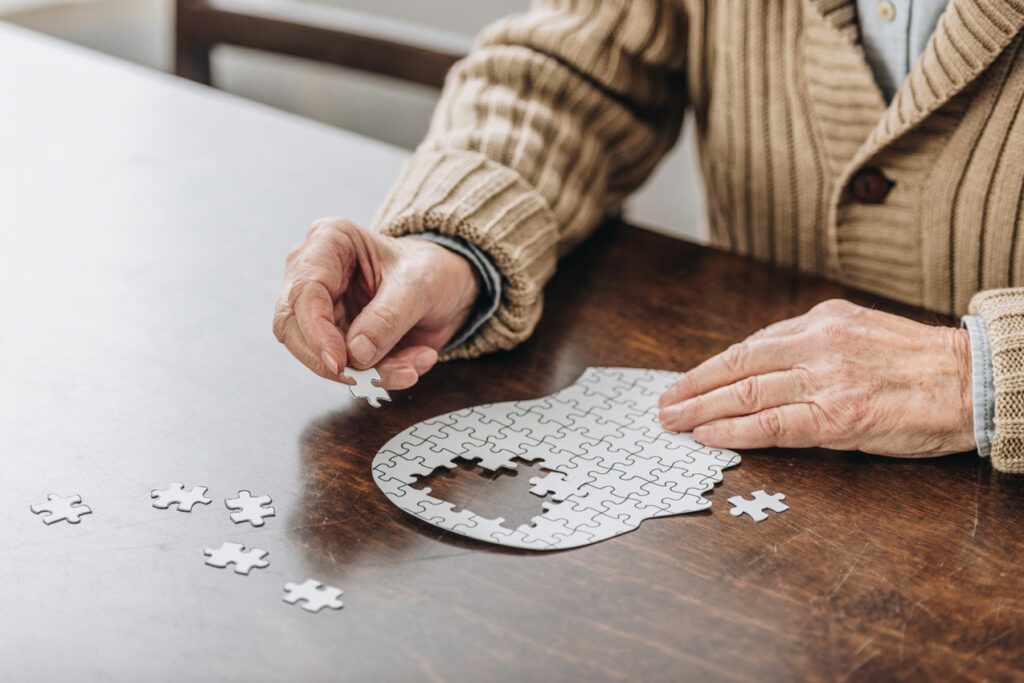 17 May 2023
When someone is diagnosed with dementia it can be an incredibly challenging time – not only for them but also their family and friends.
Approximately 1 in 11 people over the age of 65 have dementia in the UK, with case numbers expected to rise even further as the life expectancy of our population increases.
In light of Dementia Action Week, we've put together a small series of articles, providing an overview of how a dementia diagnosis can affect a person's legal affairs and what we can do to help you plan for the future and protect your loved ones.
You can view the other two articles in this series here, with legal insight into lasting powers of attorney (LPAs) and deputyships & the Court of Protection. Below, we take a look at what dementia is and introduce mental capacity.
What is dementia?
Despite its prevalence, the terms Alzheimer's and dementia are often confused or used interchangeably.
Dementia is a collective term used to describe a number of diseases where patients display similar symptoms. Alzheimer's is a degenerative brain disease and a specific type of dementia.
Other common examples of dementia are:
vascular dementia
frontotemporal dementia
alcohol-related dementia (although vascular dementia can also be caused by excessive alcohol abuse).
Those suffering from a type of dementia may find it difficult to carry out everyday tasks, develop problems with their memory, language and judgement as well as a range of other symptoms.
Dementia & mental capacity
Dementia can affect a person's ability to exercise their own decision making in law. Mental capacity refers to an individual's ability to understand, communicate, weigh up and use information in order to make decisions about their affairs.
An individual is presumed to have mental capacity to make their own decisions unless it can be proven otherwise. It is common for those suffering from a type of dementia to become easily confused and experience difficulties remembering and using information when they are making decisions.
It is important to understand that a dementia diagnosis does not necessarily mean a person cannot make their own decisions. Mental capacity is assessed in relation to a specific decision, so somebody with dementia may be able to make some decisions but not others, especially in the earlier stages of their illness.
If family or friends disagree with a decision, this does not mean the person with dementia cannot make it if they have mental capacity to do so. Under the Mental Capacity Act 2005, a person can make an unwise decision, but this doesn't necessarily mean they lack mental capacity.
Under the act, a person is unable to make a decision in relation to a particular matter if they can't:
understand relevant information
retain relevant information
use that information as part of their decision-making process
communicate their decision effectively, whether by talking, using sign language or other means.
Practical steps can be made to help you make your decisions – for example, by using a translator or sign language specialist.
During what can be a distressing time for those involved, you are bound to have a lot of questions. Our experienced and friendly team will be happy to help and support you through the process, so please don't hestitate to contact us.
Contact us
Our Legal 500-rated wills, trusts & probate team has the expertise to help you plan for the future and guide you through any difficult challenges that may arise, including those relating to mental capacity.
Disclaimer: All legal information is correct at the time of publication but please be aware that laws may change over time. This article contains general legal information but should not be relied upon as legal advice. Please seek professional legal advice about your specific situation - contact us; we'd be delighted to help.
Resources to help
Related articles