Commercial landlords & tenants: What are your options?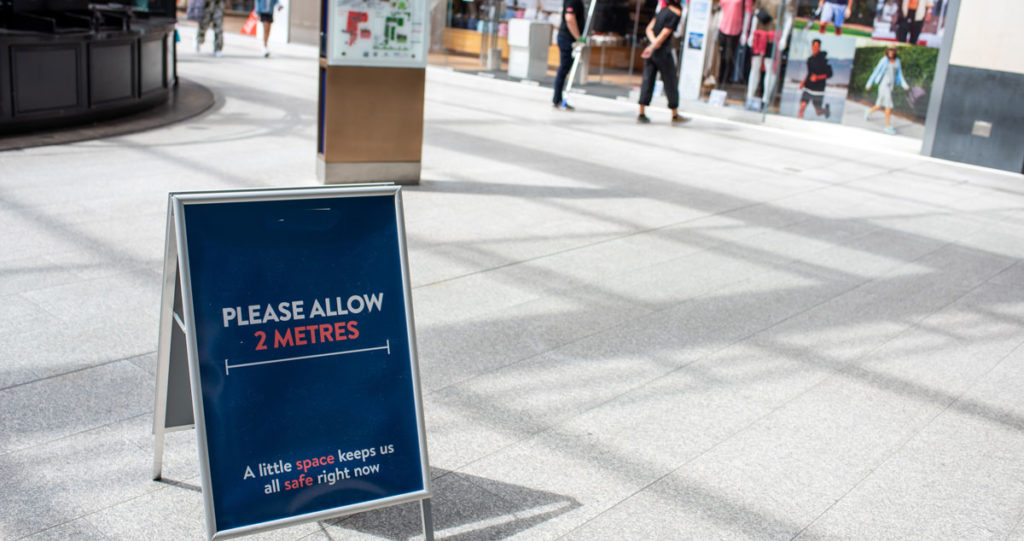 19 November 2020
Commercial property solicitor Emma Thompson answers some key pandemic-related questions for landlords and tenants in the commercial sphere.
I am a tenant, do I have to pay my rent?
If you can pay, even if only in part, you should. If you genuinely cannot pay as a result of the pandemic, you should speak with your landlord as they may be willing to agree concessions such as an alternative payment plan.
It is important to remember that in the absence of any concession, rent and other payments are due as per the terms of your lease, regardless of the current legal restrictions.
I don't need my rented commercial property anymore. Can I just leave?
Unless you agree a surrender of your lease, you will still be liable under the terms of it, including the obligation to pay rent, even if you don't continue to occupy. Your lease may, however, contain a break clause allowing you to give notice to leave on a specific date or dates before the end of the term.
Alternatively, if you can find someone else who wants to take the property, your lease may allow you to assign or underlet to them if certain conditions are met.
I'm a landlord. Can I force my tenant to leave if they haven't paid the rent?
Until the end of June 2021, a landlord cannot issue forfeiture proceedings against a tenant based on non-payment of rent. Whilst that means you can't force them to leave, if you want to take the property back and the tenant is struggling, they may be happy to agree a surrender. If they wish to stay, you may be able to agree on a payment plan so that you at least receive some rental income. Forfeiture proceedings for non-financial breaches of the lease are not affected.
Can I issue a statutory demand for rent and make a petition to wind up a tenant company if they fail to pay?
The Corporate Insolvency and Governance Act 2020 prevents winding-up petitions being presented where they rely on statutory demands served between 1 March 2020 and 31 March 2021. The provisions of the Act do not apply where a tenant's inability to pay is not due to the pandemic. So, if you can prove that the tenant is merely taking advantage of the current situation and wouldn't have been able to pay anyway, the court can still wind up the company.
Can I use the commercial rent arrears recovery procedure if my tenant doesn't pay?
Although the current measures do not prevent a landlord using the commercial rent arrears recovery procedure, the minimum unpaid rent that must be outstanding before it can be utilised is currently 366 days, rising to 457 days on 25 March, and 554 days on 24 June 2021.
My tenant has requested various concessions, do I have to agree?
There is no legal obligation on a landlord to agree to any concession requested by a tenant. However, the Government's voluntary 'Code of Practice for commercial property relationships during the COVID-19 pandemic' applies until 24 June 2021 and provides that landlords and tenants should endeavour to come to mutually acceptable alternative arrangements regarding payments due under leases.
Doing so might ultimately mean the tenant survives and the landlord won't end up with a vacant property, or have to invest time and money in finding a new tenant in difficult times.
Want further help?
We know this is a challenging time for many, so we're offering advice at a fixed fee to support tenants or landlords who may have questions hanging over them.
One of our property experts will review your lease and provide you with a 30-minute consultation to discuss your options for a fixed fee of £250 + VAT. Contact Emma to get started.
Email Emma
Whether you're a commercial landlord or tenant, we appreciate that it is a confusing and uncertain time, but we're here to help. Our commercial property and property litigation teams are fully equipped to advise you on your rights and obligations in this most unusual situation. Our legal services are operating as normal, with all of our lawyers working safely from home.
Call our Legal 500-rated commercial property experts on 01242 514000 or email law@willans.co.uk and we will be delighted to help.
We're regularly updating our blog with more COVID-19 legal insights, so keep an eye on this page for the latest legal perspectives relating to coronavirus as well as looking beyond the pandemic.
Disclaimer: All legal information is correct at the time of publication but please be aware that laws may change over time. This article contains general legal information but should not be relied upon as legal advice. Please seek professional legal advice about your specific situation - contact us; we'd be delighted to help.
Resources to help
Related articles