Willans embarks upon 'locally minded' refurbishment of Imperial Square offices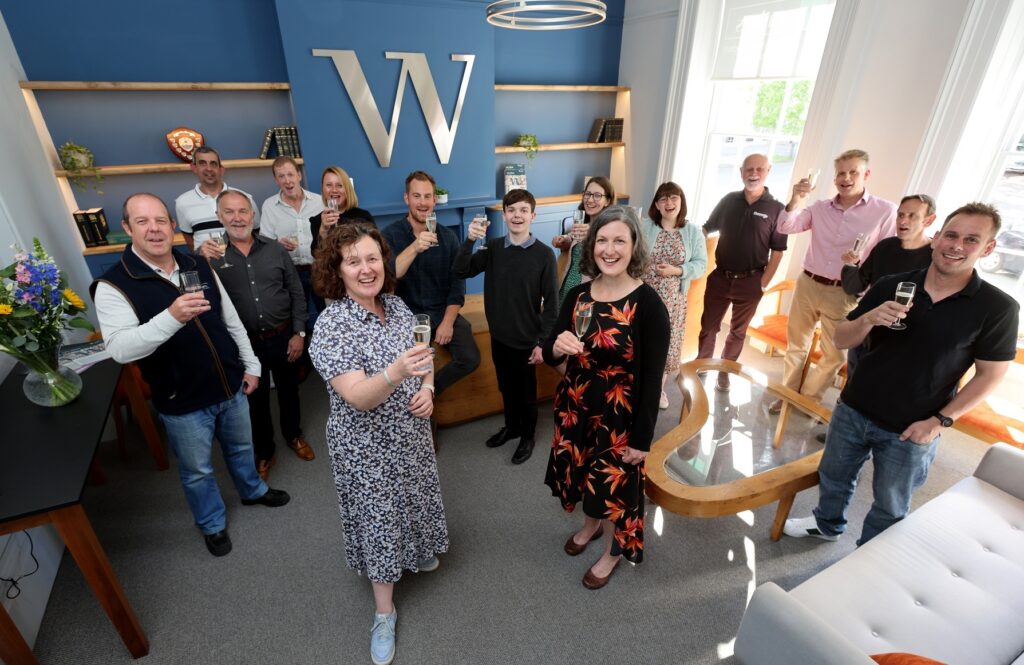 25 May 2022
Alongside celebrating 75 years of Willans, 2022 has seen the firm begin a complete modernisation of its Cheltenham regency offices, with the help of many local businesses.
For over 60 years, Willans has occupied a prominent piece of the town's historic area surrounding Imperial Gardens, and the office redesign and refurbishment includes moving reception from number 28 to a brand-new space in existing premises at 34 Imperial Square. As such, Willans' postal address will officially change on 1 June 2022.
Coinciding with the firm's move to hybrid working for their team of nearly 100 people, part of the project involves creating new, collaborative meeting and staff social areas to include coffee stations, 'quiet' seating and outdoor spaces, as well as new bike racks and showers to encourage staff to cycle to work.
The project is being achieved with the help of many Gloucestershire businesses, designers and makers, and in line with Willans' eco-friendly objectives, the firm has chosen to work with similarly green and locally minded suppliers where possible. These include furniture designer Paul Deakin, electricians Massie Electrics and family run retailers Carpet Emporium and Just Fabrics.
Managing partner, Bridget Redmond, who has been with the firm for over 15 years, commented:
"It's been really exciting to start our office refurbishment and to see our vision coming to life. While we work with clients locally, nationally and internationally, our home is Gloucestershire, and we support local businesses whenever we can. It's great to have so many local businesses helping us with this project; many of whom have looked after us for years."
"As Willans transitions to hybrid working, it's become clear just how important it is to have somewhere for our teams to gather; to work collaboratively and to socialise. Our refurbished offices will provide a very pleasant environment, which will suit the way that we're now working. We're all very much looking forward to the completion of the project."
As a thank you for playing their part, Willans recently hosted a drinks event for its local suppliers in their new reception. The full list of businesses working on the refurbishment is: Carpet Emporium, Richard Pulham, Massie Electrics, Paul Deakin, Booth and Bomford, GB Scaffolding, Hughes Flooring, Abbey Business Interiors, Hanman Split, Just Fabrics and Kath Wyndow.
Follow Willans' office refurb progress on LinkedIn, Facebook and Twitter, and search #willans75 across all platforms to keep up to date with its 75th anniversary celebrations.
Resources to help
Related articles