Eighth year of support for Cobalt's Make a Will Month raises around £4k for charity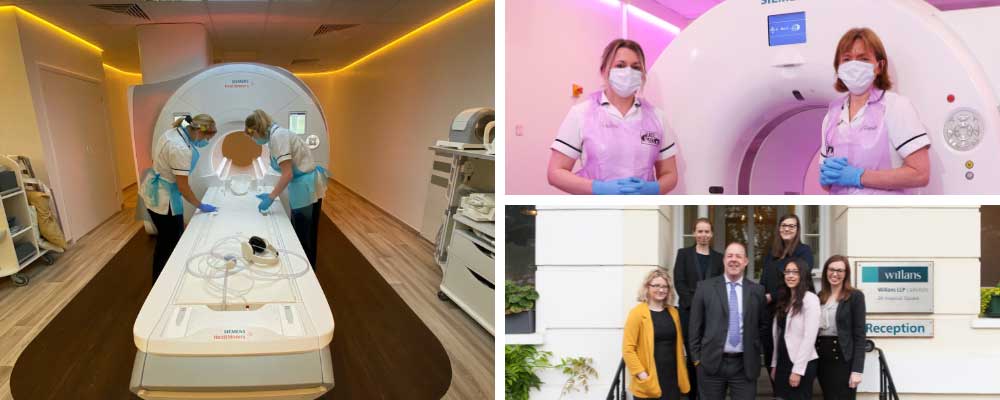 25 May 2021
Since 2013 our wills, trusts & probate lawyers have been supporting Cobalt's 'Make a Will Month' fundraising scheme, by donating their time and expertise for free.
This April, our lawyers' support has given rise to around £4,000 worth of donations for the medical imaging charity.
We joined a range of other local solicitors to take part in the scheme, in which legal professionals give their time and expertise free of charge to write or update straightforward wills, with clients donating to Cobalt in return.
Funds raised go directly to the locally-based charity, which improves patient outcomes through research, education and state-of-the-art medical imaging equipment. Cobalt helps over 100,000 patients at their Imaging Centres in Cheltenham and Birmingham. Their fleet of MRI and CT scanners travel to support hospitals nationwide.
Making a will or updating an existing will is often a task that many of us put off but is one of the most important things we will ever do.  Each year, Cobalt's Make a Will Month provides an opportunity to meet with a local solicitor who will help to prepare a will that ensures our wishes are carried out after death.
Simon Cook, head of our wills, trusts and probate team, commented: "Making a will offers you peace of mind that everything is left in order after you die. Thinking about what will happen after you die can be uncomfortable, and any people are, understandably, reluctant to make a will because of this. That said, if you don't make a will, it can result in unnecessary delay, financial issues and distress for your loved ones after your death.
"We are long-time supporters of Cobalt, having taken part in the Make a Will Month scheme for eight years and fundraising for them previously as our firm's 'charity of the year' in 2012-2013. Cobalt's vital work makes a real difference to the quality of life and the outcomes for those affected by cancer and other life-limiting conditions. We are pleased to be involved in this important campaign."
Peter Sharpe, Cobalt's Chief Executive said "In the 10 years since the scheme began, over £110,000 has been raised for Cobalt. The donations we have received will be put towards supporting many patients with cancer and dementia by providing a diagnosis with state-of-the-art imaging, investing in research and supporting nursing care."
Find out more about our wills, trusts & probate team or get in touch with us directly using the button below.
Contact us
Resources to help
Related articles