Rules relaxed to allow UK workers to carry over annual leave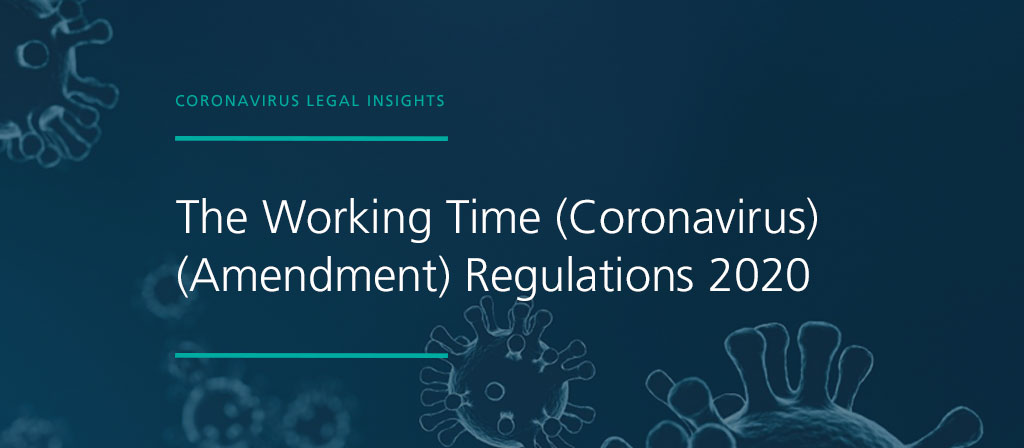 30 March 2020
Another change to UK employment law has seen the government relax the rules on the date by which workers must use annual leave.
Ordinarily, UK workers are unable to carry the basic statutory element of their paid holiday entitlements between leave years; if unused at the end of the leave year, it would simply be lost.
Under new measures introduced by Business Secretary Alok Sharma on 27 March 2020, workers who are unable to use their remaining holiday allowance as a result of the coronavirus epidemic can now carry up to 4 weeks of unused leave into the next 2 leave years.
The change will amend regulation 13 of the Working Time Regulations 1998 (WTR). It applies to almost all workers, including agency workers and zero-hours contract workers, as well as those who work irregular hours.
The new measures also say that employers can only prevent an employee taking such leave on particular days if they have 'good reason' for doing so. What amounts to 'good reason' remains to be seen.
This new provision will not affect the handling of the additional 1.6 weeks of annual leave entitlement granted by regulation 13A of the WTR. This can still be carried forward one year by agreement between the worker and the employer.
Nor will it affect the handling of any additional contractual leave which the employer grants over and above statutory entitlements. That will continue to be governed by the terms of the employment contract and any staff handbook.
It's important to note that the right to carry forward leave to future holiday years only applies "where in any leave year it was not reasonably practicable for a worker to take some or all of the leave to which the worker was entitled under this regulation as a result of the effects of coronavirus (including on the worker, the employer or the wider economy or society." Our view is that, just because a worker might not be able to travel to their chosen holiday destination doesn't mean that it isn't 'reasonably practicable' for them to take their leave entitlement in the current leave year. But illness or pressure of work would be genuine, coronavirus-linked, reasons which might prevent annual leave from being taken.
As well as supporting workers' entitlements to leave, the new regulation also aims to support businesses and ease the pressure on them, and their statutory requirement to encourage their workers to take holiday allowance within a leave year. It instead gives greater flexibility to enable workers to fit in taking leave over two leave years without penalising them or businesses recovering from the effects of COVID-19.
However, employers will clearly have to manage such issues carefully in order to ensure that holiday opportunities are shared equally and that there is not an unmanageable glut of holiday requests once the pandemic eases and the restrictions are lifted.
To read the guidance in full please visit the government's website.
We're here to help
We appreciate that it is a confusing and uncertain times for employers, but we're here to help.
Our employment law team is fully equipped to advise you on your rights and obligations in this most unusual situation and how best to implement COVID-19 guidance across your workforce.
Our legal services are operating as normal, with all of our lawyers able to work safely from home.
Please call 01242 514000 or email our lead employment partner on matthew.clayton@willans.co.uk and we will be delighted to help.
We're regularly updating our website with more COVID-19 legal insights, so keep an eye on willans.co.uk/insight for the latest legal perspectives relating to the coronavirus.
Disclaimer: All legal information is correct at the time of publication but please be aware that laws may change over time. This article contains general legal information but should not be relied upon as legal advice. Please seek professional legal advice about your specific situation - contact us; we'd be delighted to help.
Resources to help
Related articles