Lawyers 'bang on' fundraising target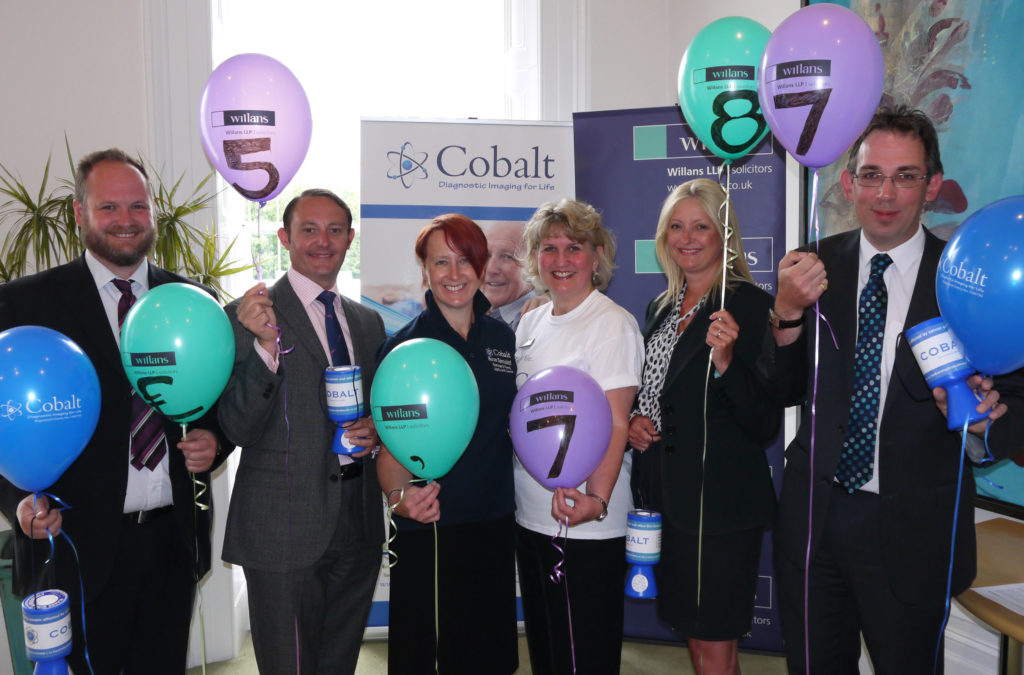 10 June 2013
Our lawyers have tirelessly golfed, baked, raffled and quizzed their way to raise money for Cheltenham-based medical charity Cobalt, our chosen charity of the year.
The charity committee organised a series of events and activities throughout the year, ranging from staff raffles and auctions to the firm donating their fees from taking oaths and swearing documents.
James Grigg, partner and head of our charity committee said:
"As a firm we have had previous charity partnerships, of course. However, they have tended to be with national charities. We chose to focus our fundraising efforts on Cobalt this year. It is a fantastic and locally-based, independent charity helping people with cancer and other conditions such as dementia. They are based just ten minutes from us, giving us the opportunity to actually see their work in action.   
"We had fun organising a number of events throughout the year. Highlights were our charity golf day at Celtic Manor Resort which raised approx £2,000, and our charity quiz night. More than 20 Gloucestershire businesses took part in the quiz in February raising £1,360. We had a cunning plan to raise even more money throughout the evening by various other means, including a charity raffle and the auctioning of tickets and prizes donated by the business community."
One of the firm's more creative ideas, was to raffle off one of their lawyers in a competition to 'Win Nick for a day'. Ironically Nick was won by his own secretary.  She kindly gave him the day off, no doubt hoping he would return the favour at some point in the future!
Our most recent fundraising effort involved our wills, probate & trusts team. In April, we gave up their time to help raise funds through Cobalt's Make a Will Month which encouraged members of the public to make a basic will and instead of the fees going to the solicitors, donations were made to the charity.
Our charity fundraising year concluded at the end of May. We raised well over £5,787.02 which will help Cobalt support nurse Megan Willsher's work with teenage and young adult cancer patients in the area.
Zena Giles, fundraiser for the charity and Megan met our charity committee in early June to receive the cheque.
Zena commented:
"It's been great working with Willans this past year; their enthusiasm to raise money for Cobalt has been fantastic. They've come up with some unusual fundraising ideas as well as utilising day-to-day opportunities and they've not only reached, but they've exceeded their target. As an independent and local charity we have really appreciated their fabulous, year-long support of our work. Thank you."
Resources to help
Related articles