Graduate Visa Route launch: Information for employers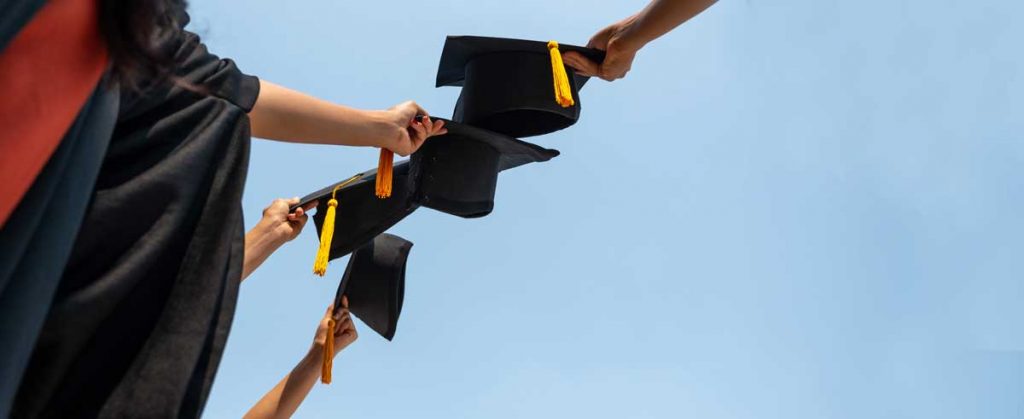 23 July 2021
On 1 July 2021, the UK Graduate Visa Route opened for applications.
This visa enables international students who have completed an eligible UK degree to stay in the UK to work (or look for work) after completing their studies.
If you are an employer, it is important to know the basic rights and limitations of this visa, particularly if you are interviewing international graduates. Read on for more information about the eligibility criteria and rights under this visa, along with some specific COVID-19 considerations.
As always, if you need assistance, our specialist business immigration lawyers will be delighted to help.
Requirements for eligibility
To be eligible international students must have:
completed a UK bachelor's or postgraduate degree at a Higher Education Provider which is a student sponsor with a track record of compliance; or
completed a professional course requiring study at UK bachelor's degree level or above, in a profession with reserved activities that is regulated by UK law or UK public law; or
been sponsored to undertake a role as a Student Union Sabbatical Officer following the completion of an eligible qualification in their most recent grant of permission to study.
Students must:
be in the UK at the date of application; and
have a valid student or Tier 4 student visa; and
have spent a minimum period of time studying in the UK
Rights under the visa
Under this visa, international graduates are permitted to:
stay in the UK for 2 years (for those with a bachelor's or master's degree) or 3 years (for those with a doctorate)
look for work
once employment has been found, work flexibly
undertake roles at any skill level with no salary requirement
switch jobs
Impact of COVID-19
There are concessions in place for international students who have been unable to travel to the UK due to the coronavirus pandemic.
Where distance learning has taken place outside of the UK as a result of COVID-19, the following concessions apply:
studies which began in autumn 2020 or spring 2021: students can switch into the Graduate Immigration Route if they enter the UK by 27 September 2021;
studies beginning autumn 2021 or spring 2022: student can switch into the Graduate Immigration Route if they enter the UK by 6 April 2022.
How can we help?
If your prospective employee is an international graduate, Willans can help you understand the rights and limitations their visa has.  Additionally, we can help you make an application for a Certificate for Sponsorship to employ graduates whose visas are coming to an end.
We have extensive experience in advising a wide range of businesses on all aspects of business immigration law in the UK. If your business would benefit from advice on the above or another related matter, please call (01242 514000) or email us for support using the button below; we'd be delighted to help.
Email Hayley
Hayley is a solicitor in our Legal 500-rated employment law team. She helps clients with a wide range of matters, from tribunal proceedings to operational advice on employee relations issues.
Disclaimer: All legal information is correct at the time of publication but please be aware that laws may change over time. This article contains general legal information but should not be relied upon as legal advice. Please seek professional legal advice about your specific situation - contact us; we'd be delighted to help.
Resources to help
Related articles