Willans partners with Fresh: Art Fair 2020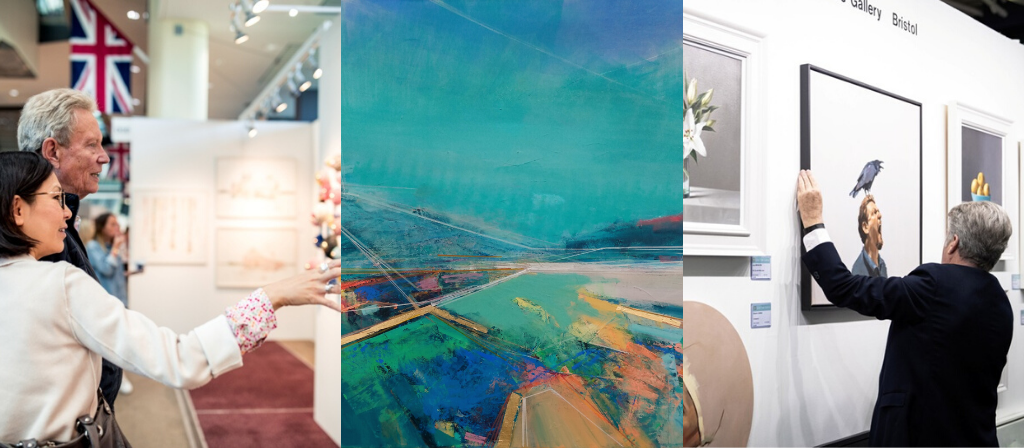 05 March 2020
CORONAVIRUS UPDATE: Fresh: Cheltenham has been postponed to 19th – 21st June 2020, possibly later. Please visit www.freshartfair.net for further updates.
Willans is once again delighted to be one of the partners to the Fresh: Art Fair, which returns to the Centaur, Cheltenham Racecourse this April.
Described as "the best contemporary art fair outside London", the fair runs from Friday 24 – Sunday 26 April 2020, opening with a Private View on Thursday 23 with live jazz and wine.
There will be nearly 6000 original pieces of art on display, including paintings, prints, ceramics and sculptures, with prices ranging from £100 to upwards of £20,000. Over 50 galleries from throughout the UK will be exhibiting, offering visitors a unique and easy way to browse and buy contemporary art from new talent to Royal Academicians. There will also be a variety of workshops, talks, artist demos, an outdoor Sculpture Park showcasing 60 garden sculptures, and two cafes and bars.
There will be work on sale from big names such as Hirst, Emin, Banksy, Blake, Miro, Moore and Picasso, as well as brand new talent. 
For those wanting to make room for new art, auctioneers Bonhams will be on hand to provide free valuations and advice on selling.
The first 50 people to sign up via this link will be able to download free tickets to the Private View Evening and fair.
You can also follow the fair online: @FreshArtFair and #freshartfair.
Resources to help
Related articles