Compliance checks: Be prepared!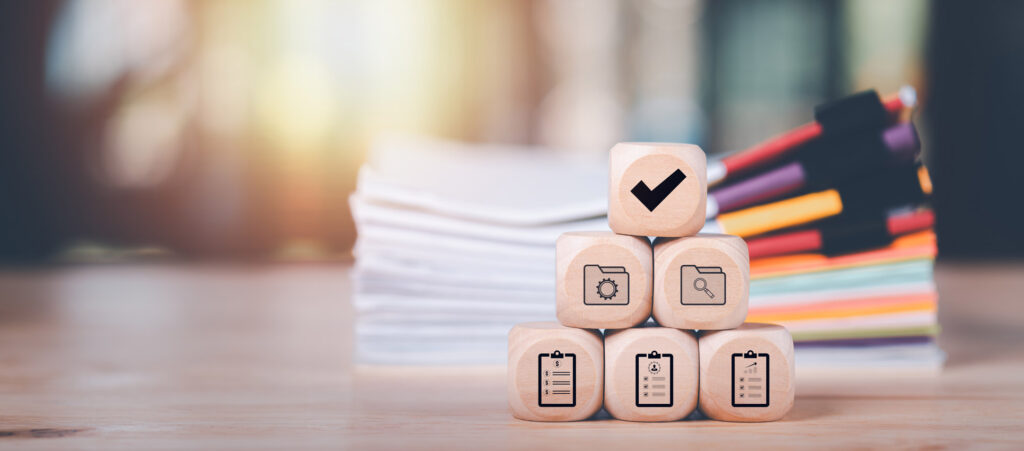 16 October 2023
If you are a sponsor licence holder in the UK, then the company to which the licence is registered is subject to various compliance duties.
Under certain circumstances, sponsors may be subject to checks from UK Visas and Immigration (UKVI) to ensure that sponsors are adequately upholding these duties, or – for those applying for a licence – that they have the systems in place to uphold them. In this article, we will explain what a compliance visit might look like and share tips on how to stay prepared for a visit.
When will UKVI undertake a compliance check?
UKVI may subject a sponsor to a compliance check under various circumstances, including the reasonable suspicion that the sponsor has breached their duties, or that the sponsor is no longer suitable to hold a licence. In the instance of a company applying for a licence, they may wish to verify that you have the correct systems in place to manage your licence.
Compliance checks can:
be carried out before or after the licence is approved
be announced or unannounced
include checks with HMRC.
How will UKVI undertake a compliance check?
They can be conducted one of four ways: either in person, by telephone, by letter or in conjunction with other government departments. The following definition helps to establish the difference between in person and online compliance inspections:
"In-person checks can include visiting any branches or sites under your company's control, or any relevant client site or third party where your sponsored workers will be working."
The compliance officer will provide no indication of the outcome of their assessment while the visit is taking place.
What are compliance officers looking for?
First and foremost, the purpose of compliance checks is to ensure that the sponsor licence holder is adhering to the roles and responsibilities which accompany the sponsorship. More specifically, the UKVI compliance check seeks to confirm that:
the information provided by the sponsor is accurate and complete
the sponsor can offer genuine employment
the sponsor is trading or operating lawfully within the UK
the sponsor does not engage, and does not have a history of engaging, in actions or behaviour that are not conducive to the public good
the sponsor is committed to their duties of sponsorship.
What does a compliance visit involve?
There are several things that sponsors should be prepared for during a compliance visit. These include:
verifying information given in the sponsor licence application and in support of the worker's visa application
checking the compliance of the sponsor with their duties
speaking to any sponsored worker or colleague involved in the recruitment
inspecting records to ensure compliance with obligations and adherence to rules (for example, record keeping) and to ensure compliance with obligations to prevent illegal working
ensuring that HR processes in place are satisfactory.
70% of compliance checks result in some kind of disciplinary action. The most severe outcomes will involve the sponsor licence being revoked, the permission of sponsored workers to remain in the UK being cancelled, or potentially the police. Licences can also be suspended or have their certification reduced.
How can sponsors be prepared?
To avoid disciplinary action, there are certain things that you and your business can do to ensure you are prepared for compliance checks. You are expected to have an adept knowledge of: who your sponsored migrants are, the nature of your duties as a sponsor and the systems you have in place to manage those duties.
You are also expected:
to have fast and easy access to relevant, in-date documents
to know where to find UKVI guidance, and to demonstrate that you are willing to engage with it
to be able to navigate SMS and show reporting ability
to be able to produce right to work documentation for all of your sponsored workers: who, where, how, how often.
If you need more information about how to uphold your sponsor duties – or on becoming a sponsor licence holder – please contact our highly rated business immigration team.
Contact us
Our Legal 500-rated employment law & business immigration team are experts in guiding businesses of all sizes and backgrounds through a range of issues that may arise, including those related to sponsorship.
Disclaimer: All legal information is correct at the time of publication but please be aware that laws may change over time. This article contains general legal information but should not be relied upon as legal advice. Please seek professional legal advice about your specific situation - contact us; we'd be delighted to help.
Resources to help
Related articles