Changes to marriage law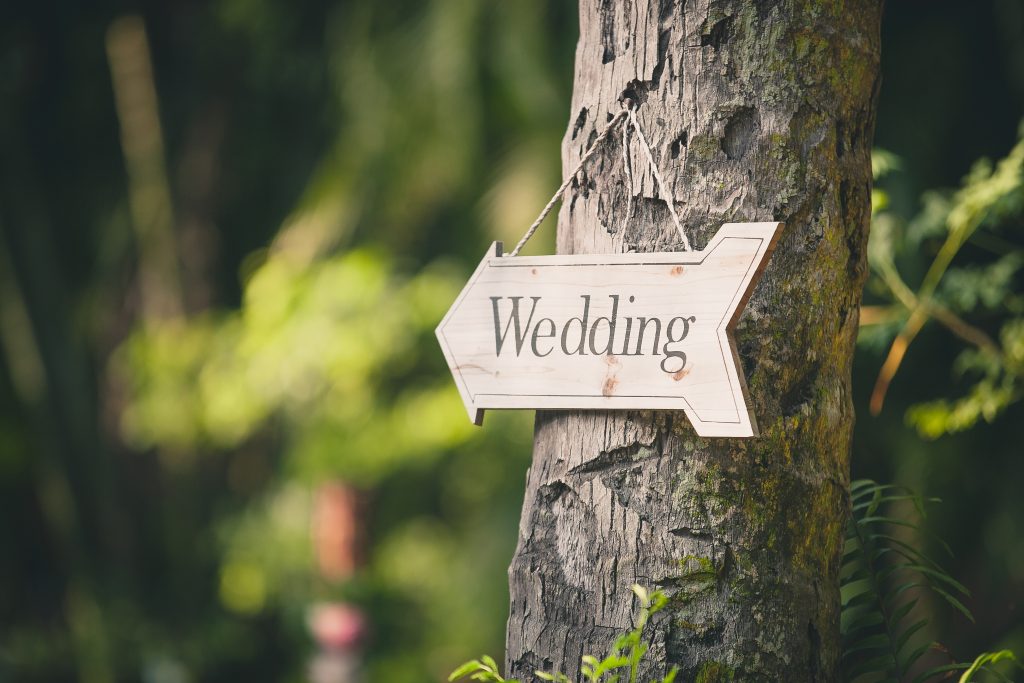 16 March 2022
From April 2022, civil wedding and partnership ceremonies in England and Wales can take place outdoors, following a decision to make temporary measures permanent.
The change offers engaged couples more exciting options for locations and venues in which to tie the knot, and has received overwhelming support from the public, faith groups and the wedding industry, with over 90% of people backing it.
Previously, the legal aspects of all wedding and civil partnership ceremonies had to take place in an approved room or permanent structure, such as a stately home or hotel, but during the pandemic, a decision was made for all ceremonies to take place outdoors temporarily. This gave venues and couples greater flexibility when public health considerations and social distancing rules were in place.
The update comes as a welcome boost to the wedding industry – one of the hardest hit by the pandemic – by opening up a greater choice of venues and helping to ease the huge backlog of betrothed couples forced to delay their big days. Venues themselves will also be able to accommodate larger groups of guests more safely as we tiptoe towards restoring social normalcy, with maskless photos back on the agenda.
A further change to the way marriages in England and Wales are registered came into force from 4 May 2021 with the introduction of an electronic marriage register.
Previously, couples would sign a physical register, which was held at register offices, churches and other premises licensed for marriage, straight after the marriage ceremony. Now, the couple sign a marriage schedule during the ceremony and will receive their marriage certificate by post shortly after the wedding.
The new electronic register system is more secure and prevents the need for paper records to be manually entered onto a database, saving time and money.
As well as this, the names of both parties' parents are now mentioned in the marriage entry – not just the father or step-father – a move which more accurately reflects society today.
How we can help
If you are thinking of tying the knot, you may wish to put a prenuptial agreement in place. This bespoke document is drawn up by a solicitor or lawyer and it helps to protect the assets you have when entering into a marriage or civil partnership.
Could a prenup be a suitable option for you? Contact us to find out more.
Contact us
Family law solicitor Kristie Silsby helps clients both with the legal considerations when starting a relationship, including nuptial and cohabitation agreements, as well as when there is a breakdown in a relationship. 
Disclaimer: All legal information is correct at the time of publication but please be aware that laws may change over time. This article contains general legal information but should not be relied upon as legal advice. Please seek professional legal advice about your specific situation - contact us; we'd be delighted to help.
Resources to help
Related articles